ESPN shakes up struggling morning show 'Get Up!', reassigns Michelle Beadle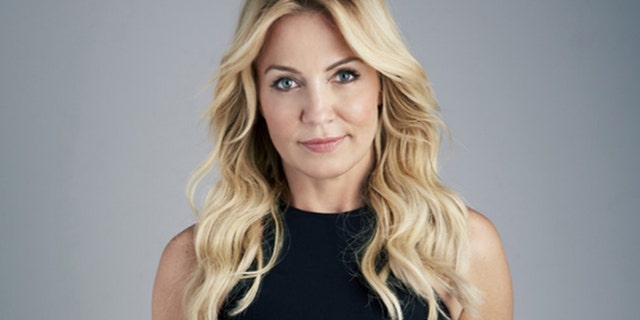 ESPN quietly reshuffled its struggling new morning show "Get Up!" on Friday, removing the polarizing Michelle Beadle from the program and rewarding her with a contract extension and an expanded role on the network's NBA coverage.
"Get Up!" ‒ which premiered on April 2 after months of buildup ‒ has been mocked for dismal ratings and a lack of chemistry between co-hosts Mike Greenberg, former NBA star Jalen Rose and Beadle. The widely panned show struggles to reach 300,000 viewers on most days.
ESPN issued a stealth press release after 7 p.m. ET on a summer Friday touting the network's NBA coverage for the upcoming season. Companies typically issue press releases late on Fridays when hoping unflattering news would be ignored.
The news dump noted Beadle would relocate from New York to Los Angeles to host "NBA Countdown," being removed from "Get Up!" The announcement painted Beadle's departure from the morning show as a positive, touting her NBA role and downplaying the disappointing launch of "Get Up!"
The release also announced that an hour of "Get Up!" would be sliced off, as the beleaguered show will now air from 8 to 10 a.m. after originally kicking off at 7 a.m. While Beadle is being taken off "Get Up!" completely, Rose is also seeing his role on the show reduced. "Rose will remain as a co-host on days when he has no 'NBA Countdown' responsibilities in Los Angeles," the press release declared.
"Get Up!" was a disaster from the very beginning after finishing with a first-week average of only 259,000 viewers. Even the highly promoted first five episodes of "Get Up!" were down 15 percent compared to episodes of "SportsCenter" that ran in its timeslot the previous week, according Nielsen.
The show has only cracked the 300,000-viewers plateau 15 times out of 101 episodes, according to the Twitter account "Tracking 'Get Up!'"
The decision to build the morning show around Greenberg caused the breakup of the highly popular "Mike & Mike," which was among the most successful programs in ESPN history and doubled as the face of ESPN Radio.
"Get Up!" was in trouble before it even debuted when a feature in The Hollywood Reporter headlined "ESPN Plans to Wake up Woke with New Morning Show." The story not only implied that the show would dabble in politics but also revealed that ESPN would shell out a whopping $14.5 million in combined salaries for the three co-hosts on the heels of widespread company layoffs.
ESPN insiders were fuming at the story's headline, and to its credit, "Get Up!" has avoided political headlines. But Beadle, who is an outspoken feminist, recently declared that she was finished watching football because of the way the NFL and NBCAA have responded to domestic violence controversies.
"I believe that the sport of football has set itself up to be in a position where it shows itself in the bigger picture to not really care about women — they don't really care about people of color, but we won't get into that for NFL either. But as a woman, I feel like a person who has been marginalized. And every single one of these stories that comes out, every single time, pushes me further and further away. I realize that they don't care, but for me, it's opened up my weekends," Beadle said last week.
Many media watchdogs questioned how Beadle would host a morning show on ESPN – the network that televises "Monday Night Football" and a ton of college games – without watching the country's most-popular sport. It is unclear if Beadle knew "Get Up!" would be reshuffled at the time of her anti-football comments.
In addition to the lofty salaries of the morning show's co-hosts, it is also housed in an expensive new studio in New York City.
The press release included a generic quote by ESPN executive vice president Connor Schell that claims the network remains fully committed to the disappointing morning show.
"We remain very committed to 'Get Up!' and the show continues to provide important context, wide-ranging expertise and strong analysis and opinions, led by Mike Greenberg, Jalen Rose and a very talented, hard-working team. It remains a central part of our revamped morning lineup," Schell said.
Beadle's last day on the struggling "Get Up!" is scheduled for Aug. 29 – roughly five months after its debut. She will be replaced by a rotating group of co-hosts including Maria Taylor, Laura Rutledge, Dianna Russini and Jen Lada.