Erin Andrews wants Giselle Bundchen on 'DWTS': 'I want to know how to get the Brazilian bum'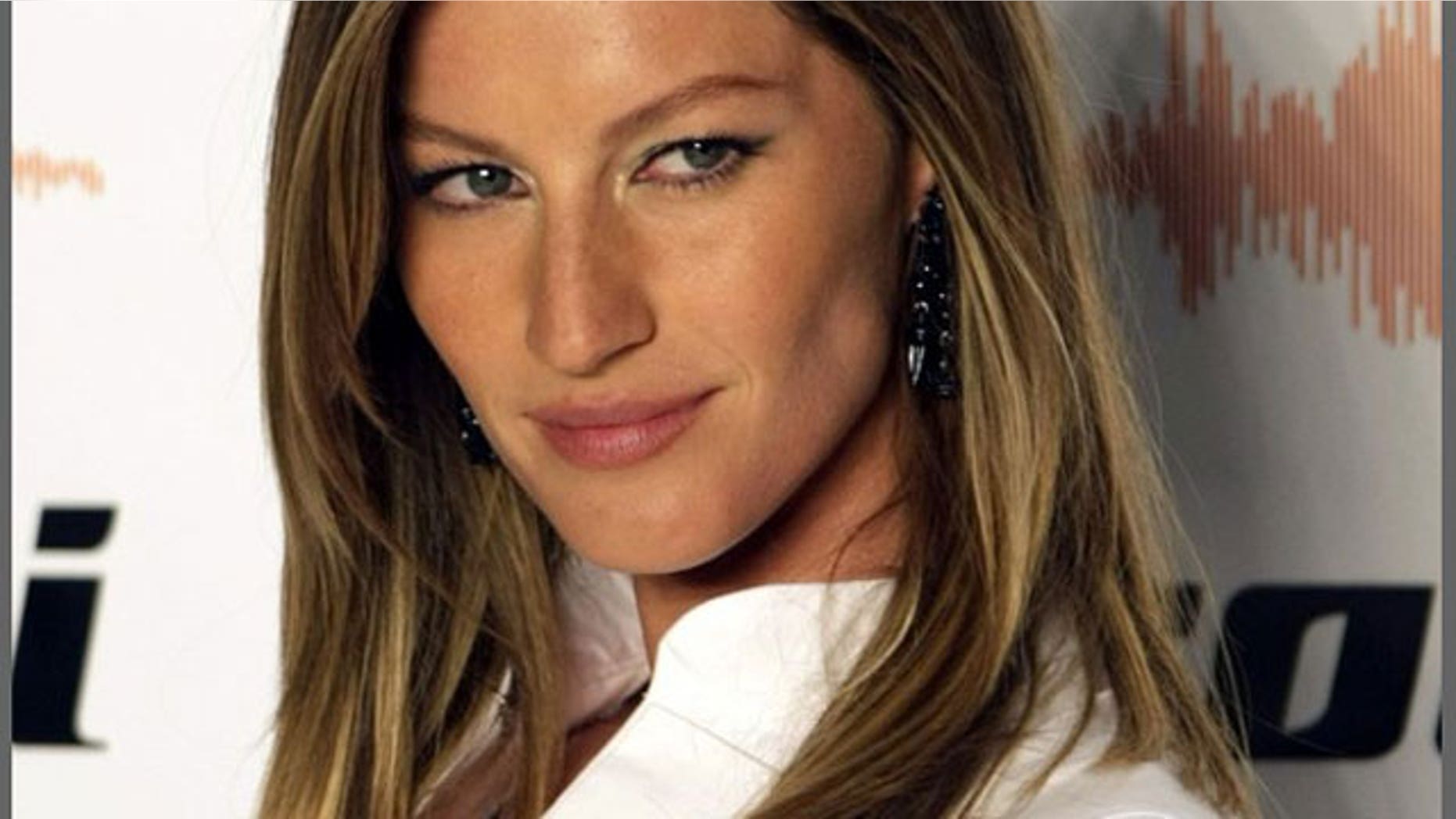 "Dancing with the Stars" co-host Erin Andrews said Tuesday her dream competitor would be supermodel Gisele Bundchen.
While celebrating the end of another successful season of the hit ABC reality show, Andrews was asked which celebrity she would like to see hit the floor next season.
"Gisele. I say that every year," she told reporters. "I just want to hang out with her. I think she's magic. I want to know how to get the Brazilian bum. It's amazing."
Andrews, who is also the top sideline reporter on Fox's NFL coverage, said that Bundchen's husband, New England Patriots quarterback Tom Brady, doesn't know how obsessed she is with the model.
"I haven't really—I don't speak to him really often. I see him on the sideline of a game and we're discussing defenses and how well he's playing, not me hanging out with his wife," Andrews smiled. "I'd love to have her [on DWTS]."
Andrews seemed to have model beauties on the brain, as she added, "I'd love Chrissy Teigen to come next season, too, or Brooklyn Decker, but they won't do it. I'm annoyed with them for not doing it, in a friendly way."
However, the statuesque interviewer, who previously competed on "DWTS" herself, has total confidence that producers will continue to deliver the elements that have kept it a ratings juggernaut.
"I have to brag about our show," Andrews told Fox 411. "Our team has done a wonderful job keeping us current and fresh and exciting and new. You look at the season that I danced on [Season 10], it wasn't this huge production that they have now… ... they make it hip and they make it hot and the amount of people that are watching our show — I do look at that number — are so impressive."
Andrews, who shares hosting duties with Tom Bergeron, has told her longtime boyfriend, hockey player Jarret Stoll, how much she loves her current gig.
"We were in the car on Sunday and I was dancing to 'Bang My Head' 'cause we used that in our opening number and I was doing the routine for him—he was driving—and he just said, 'Babe, you love this, don't you?' And I was saying I do because I envision that I dance like [DWTS troupe dancer] Brittany Cherry, or Sharna [Burgess], or like Peta [Murgatroyd].
"I love our family here," Andrews added. "Everybody's shaking their hips and moving their bum and you can be like, 'Whoa, I love your costume what's happening?' and it really does make you so happy and really excited to be here."
Andrews, who recently won a $55 million hotel peephole lawsuit, told reporters about her honey Stoll, "We've been living together for years….[this summer] we're just so happy to be home, enjoying our home and our friends and excited to be at the beach."