Emma Thompson: Emotional 'Love Actually' scene inspired by ex's alleged affair with Helena Bonham Carter
Emma Thompson revealed the necklace scene from the 2003 romantic comedy "Love Actually" was inspired by her first husband Kenneth Branagh's alleged affair with Helena Bonham Carter.
The Academy Award-winning actress told the audience at a London #MeToo movement fundraiser Tuesday night that she used her actual heartbreak from her first marriage for the scene, the Evening Standard reported.
The scene revolved around Thompson's character Karen realizing her husband Harry, portrayed by Alan Rickman, may be cheating on her. Karen finds a necklace in her husband's coat pocket, which she assumed was a Christmas gift for her, but was surprised when she instead received a Joni Mitchell CD. After her realization that the necklace was for another woman, Karen retreats to her  bedroom to listen to the album and cry.
JENNIFER LAWRENCE CALLS HARVEY WEINSTEIN A 'BOIL THAT WON'T GO AWAY'
"That scene where my character is standing by the bed crying is so well-known because it's something everyone's been through," Thompson told the crowd Tuesday night.
"I had my heart very badly broken by Ken [Branagh]. So, I knew what it was like to find the necklace that wasn't meant for me," she continued. "Well, it wasn't exactly that, but we've all been through it."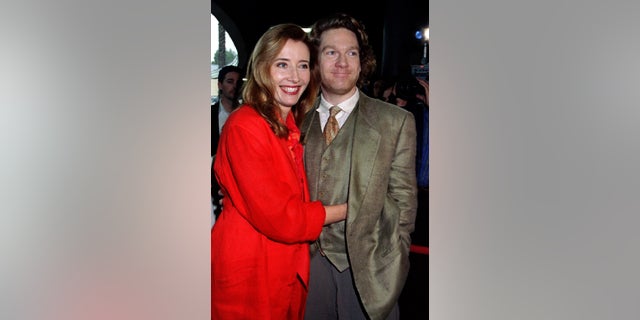 Thompson and Branagh married in 1989 after meeting on the set of the BBC drama "Fortunes of War" in 1987, according to the Evening Standard.
The two stars split in 1995 after six years of marriage. It was reported at the time that Branagh was allegedly having an affair with Helena Bonham Carter after the meeting on the set of "Mary Shelley's Frankenstein" in 1994. Bonham Carter and Branagh dated until 1999.
ALEXIS OHANIAN SURPRISES WIFE SERENA WILLIAMS WITH FOUR BILLBOARDS OF DAUGHTER 
In 2013, Thompson told The Sunday Times she did not hold any grudges against Bonham Carter, Us Weekly reported.
"It's pointless. I haven't got the energy for it. Helena and I made our peace years and years ago," Thompson said.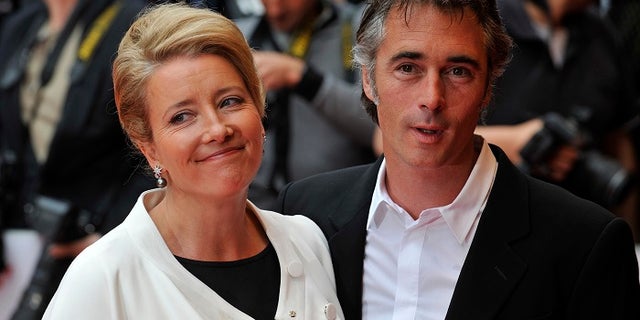 Thompson found love again with director and producer Greg Wise. The couple has been married since 2003.