Eminem song was ripped off by political party, court rules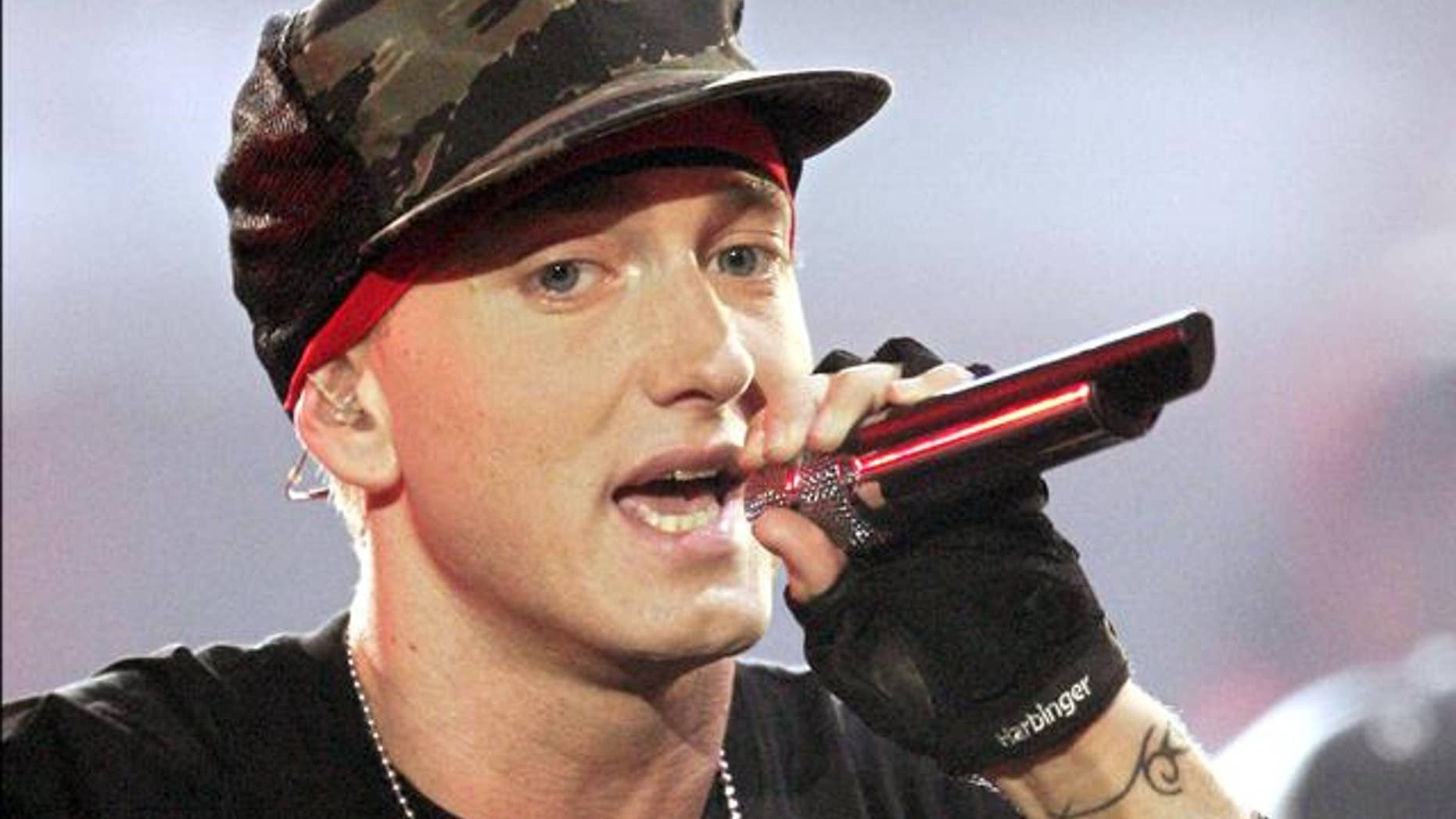 Eminem may so far be resisting calls for him to run for a U.S. Senate seat in Michigan, but politics has already netted the rapper nearly half a million dollars.
A New Zealand court has ordered the nation's main conservative political party to pay Eminem's publisher $415,000 plus interest for breaching copyright by using a song too similar to Eminem's "Lose Yourself" in its campaign ads.
The National Party used the song "Eminem Esque" 186 times during its successful 2014 election campaign before pulling the ad off the air.
Publisher Eight Mile Style sued, saying the track ripped off the rapper's acclaimed 2002 hit.
Judge Helen Cull ruled the difference between the songs was minimal and "Eminem Esque" reproduced the essence of the Eminem original.
The case could have implications for other organizations that use so-called "sound-alike" tracks sold by commercial operators.
Eminem, whose real name is Marshall Mathers, drew attention earlier this month for criticizing President Donald Trump in a pre-recorded video shown at the BET Hip Hop Awards.
The rapper referred to Trump as a "racist 94-year-old grandpa," and also criticized the president's feud with the NFL.
The rant sparked speculation that Eminem might face off in a U.S. Senate run against Kid Rock, the rocker – also from Michigan -- who has expressed more pro-Trump views.
Neither recording star has officially announced any plans to seek elected office.
The Associated Press contributed to this story.