Embarrassment for CNN as Chris Cuomo's new show trounced by MSNBC in anti-Trump smackdown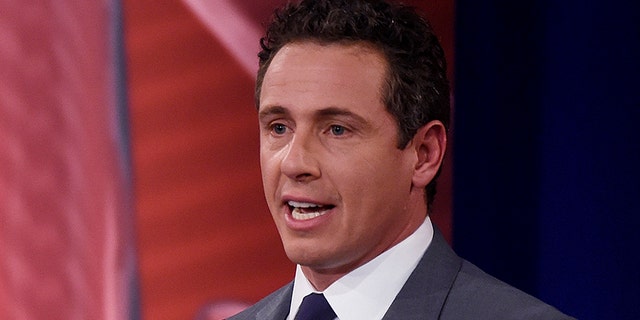 In an embarrassing setback for CNN, the network's heavily promoted new 9 p.m. show, "Cuomo Prime Time," finished well behind arch-rival MSNBC during its inaugural week. Observers say it's the latest sign that CNN's anti-Trump programming strategy may be faltering.
Most troubling for CNN executives — "Cuomo Prime Time" finished its first week with viewership down 9 percent compared to CNN's 9 p.m. programing the same week last year. In addition, Friday's episode lost 23 percent of the viewers who tuned in for last Monday's much-heralded premiere.
The program, anchored by Democratic political scion Chris Cuomo, finished well behind both Fox News' "Hannity" and MSNBC's "The Rachel Maddow Show" despite the CNN host landing high-profile, first-week interviews with former New York City Mayor turned Trump attorney Rudy Giuliani and White House Press Secretary Sarah Sanders. The initial week of "Cuomo Prime Time" averaged 1.1 million total viewers, while Maddow averaged 2.6 million and Hannity averaged 3.2 million, according to Nielsen.
The beat-down also was significant when it came to younger viewers. Cuomo averaged only 377,000 viewers among the key demo of adults age 25-54 for his inaugural week while Maddow averaged 519,000 demo viewers, according to Nielsen.
CNN slashed Anderson Cooper's troubled "AC 360" program in half so it could schedule "Cuomo Prime Time" at 9 p.m. ET, and billed the program as nonpartisan, a characterization dismissed as laughable by cable news viewers familiar with Cuomo's anti-Trump histrionics. It's the first major shakeup to CNN's primetime lineup since Piers Morgan's show was canceled back in 2014.
During promotional interviews for "Cuomo Prime Time," both its namesake and CNN boss Jeff Zucker told reporters that the show would land in the ideological middle of 9 p.m. rivals on MSNBC and Fox News, serving as a straight news show for viewers in the center of the political spectrum.
"The independent thinker, the open-minded person doesn't have anywhere to go. So we are building a home for them," Cuomo told The Associated Press.
Zucker discussed Cuomo's competitors, Maddow and Hannity, with Variety last month. "One of them has already convicted Donald Trump and one of them has already exonerated Donald Trump. We are looking for the truth," he said.
But, Cuomo has fully embraced Zucker's anti-Trump programming strategy at CNN. During his "New Day" era, Cuomo became known for his sometimes convoluted questions and frenetic interviewing style. The result was frequently combative interviews with members of the Trump administration and its supporters, including various high-profile spats with Kellyanne Conway.
Maddow typically takes a cool and clinical approach to bashing Trump, while her new rival, Cuomo, is more eccentric and chaotic.
Last August, Conway even called him an "amateur climatologist" when Cuomo insisted on talking about climate change during an interview about Hurricane Harvey disaster relief. He once botched the name of an Indian-American White House official when he referred to White House Deputy Press Secretary Raj Shah as "Raj whatever-his-name-is."
In recent memory, Cuomo also has urged Americans to "get woke" while denouncing Trump's border wall, belittled viewers who want controls on immigration and referred to a Trump supporter as a "lemming" during a nasty Twitter spat.
CNN viewers may have wished for more of a change when the network ended one of Anderson Cooper's two hours to make way for Cuomo. Both men are Yale-educated scions of famous families. And both men also had worked for ABC News before decamping for CNN when their careers faltered.
The similarities continue with their Trump-bashing shows, with one TV news insider declaring the Cuomo hour "more of the same CNN sameness."
Cuomo's older brother Andrew, the Democratic governor of New York, is known to harbor presidential aspirations. The CNN star's late father, Mario, also was a Democratic governor of the Empire State.