Elvis Presley's girlfriend recalls passionate love affair, singer's painful pill addiction, book claims
In 1975, Diana Goodman would be crowned a pageant queen and fall in love with the King.
The Southern belle who became Miss Georgia USA and would later appear in the popular variety show "Hee Haw," revealed how her life forever changed in the new book "Hollywood Lights, Nashville Nights."
Before Goodman made her mark on television, she was involved in a passionate affair with Elvis Presley that ended in heartbreak.
The then-25-year-old first met Presley shortly after she became Miss Georgia in 1975 and was visiting Memphis on a media trip for the pageant. Presley and his wife Priscilla divorced in 1973.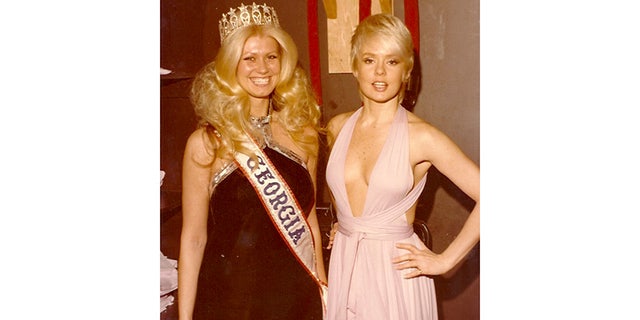 "She viewed him as an extremely special, loving, kind, godly man," Victoria Hallman, Goodman's pal, co-star and co-author, told Fox News about the brief romance. "He will always have a very, very special place in her heart. I think she always felt that he truly held love in his heart for her. I think it's important for people to know that their love was real."
In the book, Goodman candidly described how she was easily captivated by the rock 'n' roll icon. And while Presley couldn't resist the blonde beauty from the Deep South, he had specific requirements for his special lady.
"I like long hair," Presley allegedly told Goodman. "I like long nails too. But you know what I don't like? Jeans. You see, growing up, we were real poor and the only kind of clothes my mama and daddy could afford to buy me were dungarees and overalls, so blue jeans remind me of that, and I don't like thinking about being poor, so I'd rather see you in something else when we're together."
And there was no denying Presley had an insatiable appetite for food.
For one of their nights together, the singer attempted to impress Goodman by ordering every single dish on the menu.
"I was flabbergasted," wrote Goodman. "Stepping to the cart, he began lifting the domes to show me my choices: Hamburgers and fries; onion-smothered hamburger steak with mashed potatoes and gravy; fried chicken; fish and hushpuppies; and a T-bone steak with a loaded baked potato."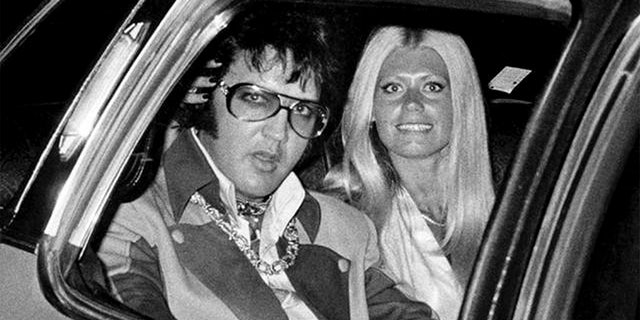 And while Presley is best known for wolfing down grilled peanut butter and banana sandwiches, his preferred dish for date night was a hearty steak and onions with iced tea.
As for their sexual encounter? Goodman insisted Presley was an unforgettable lover.
"… I'd never felt safer than right there, with Elvis holding me while I trembled like a virgin bride on her honeymoon," she wrote. "… He kissed me like he wanted to eat me up, and made love to me like he could never get his fill."
And while Presley was "a creature of the night," his days away from the stage were surprisingly ordinary, involving pancakes with "a puddle of syrup, butter and jelly," along with a generous serving of "The Price is Right."
For Presley, his shows for fans always came first, but when cameras weren't rolling, Goodman witnessed a completely different side to the beloved entertainer.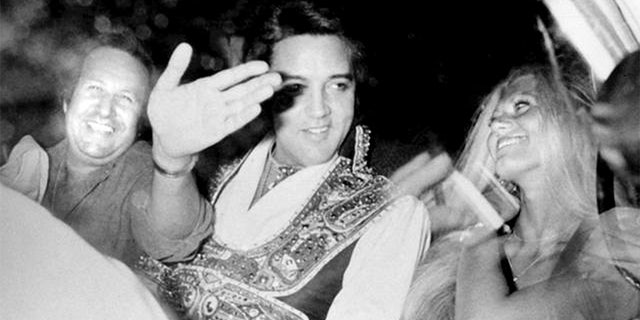 "When I got to his hairline, I noticed a thin trickle of something dark," she recalled. "Hair dye. The scales fell from my eyes. God-like onstage, yes, but when he came offstage, this superstar was a middle-aged man, going gray, a little overweight, whose ego needed massaging, and I was his chosen masseuse. Suddenly I didn't feel so overwhelmed. Soon we would arrive at the hotel, and I would make sure he got the best massage of his life."
However, it wouldn't take long for Goodman to allegedly witnessed Presley's pill-popping.
"I had heard of sleeping pills, but wake-up pills were news to me," said Goodman. "When Elvis woke up, which he did very soon, I was relieved to see no change in his behavior, and that our day proceeded as usual."
Goodman claimed a member of his entourage not only provided pills to "wake up" but also a "hypodermic needle" filled with a questionable drug that allegedly mimicked anesthesia to help him sleep and manage his chronic pain from a chipped tooth. Presley allegedly told Goodman the medications were essential to help him keep up with a fast-paced touring schedule.
The relationship ultimately came to an end after the singer planned on sending Goodman back home temporarily while he focused on his non-stop schedule without distractions.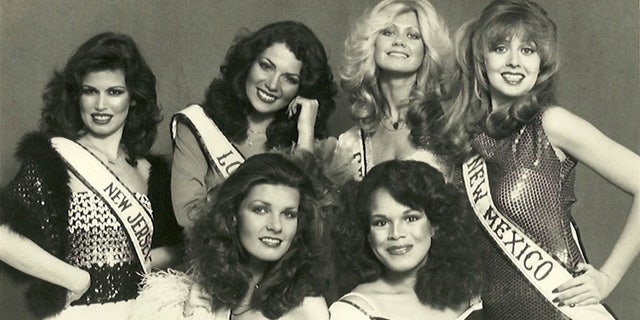 Still, Presley allegedly checked in on Goodman while he was away. But when several months went by without word from him, Goodman learned Presley had reportedly canceled the rest of his tour and checked in at a hospital.
But Presley ultimately moved on to a new girlfriend, 20-year-old actress/model Ginger Alden, who later became his fiancée.
"When [Goodman] was out on the road with him, she truly believed he felt that they were solid," said Hallman. "That it was going to continue. That she was his girlfriend and it was going to lead to a forever kind of thing. That's what she felt. But then of course very quickly it did not.
"I'm sure the whole meeting of Elvis was a big surprise, but on the other hand, she was a deer in headlights and not exactly comprehending the magnitude of it all. When she got back home and they weren't an item, I think that was a shock to her, one that really took a while to assimilate. I don't think she felt it was over."
Then on August 16, 1977, Presley died at age 42 from a heart attack.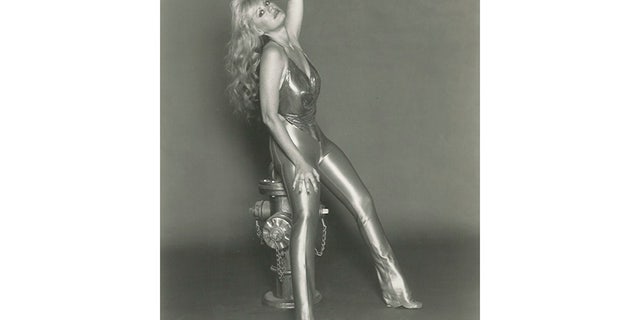 "Even though she knew that what he was doing was very scary and very unhealthy, I certainly don't think she anticipated that phone call… so soon," said Hallman. "I think everyone started realizing he wasn't in perfect shape anymore, but he was very young.
"He was so larger than life, He was hard to put together. The superman and the reality of him as a human being. Although she knew he was probably killing himself with the unhealthy life he lived… there was something supernatural about him. So you certainly didn't expect death."

Goodman claimed there was no breakup or even a sense of closure.
A rep for Presley's estate also did not respond to Fox News' request for comment concerning Goodman's allegations.
"Obviously she moved on with her life," said Hallman. "She fell in love again. But I think her relationship with Elvis was its own separate thing… It was a very, very special thing for her. I can say it formed her for the rest of her life in many ways."