Elton John silenced after fan throws Mardi Gras beads at his mouth during performance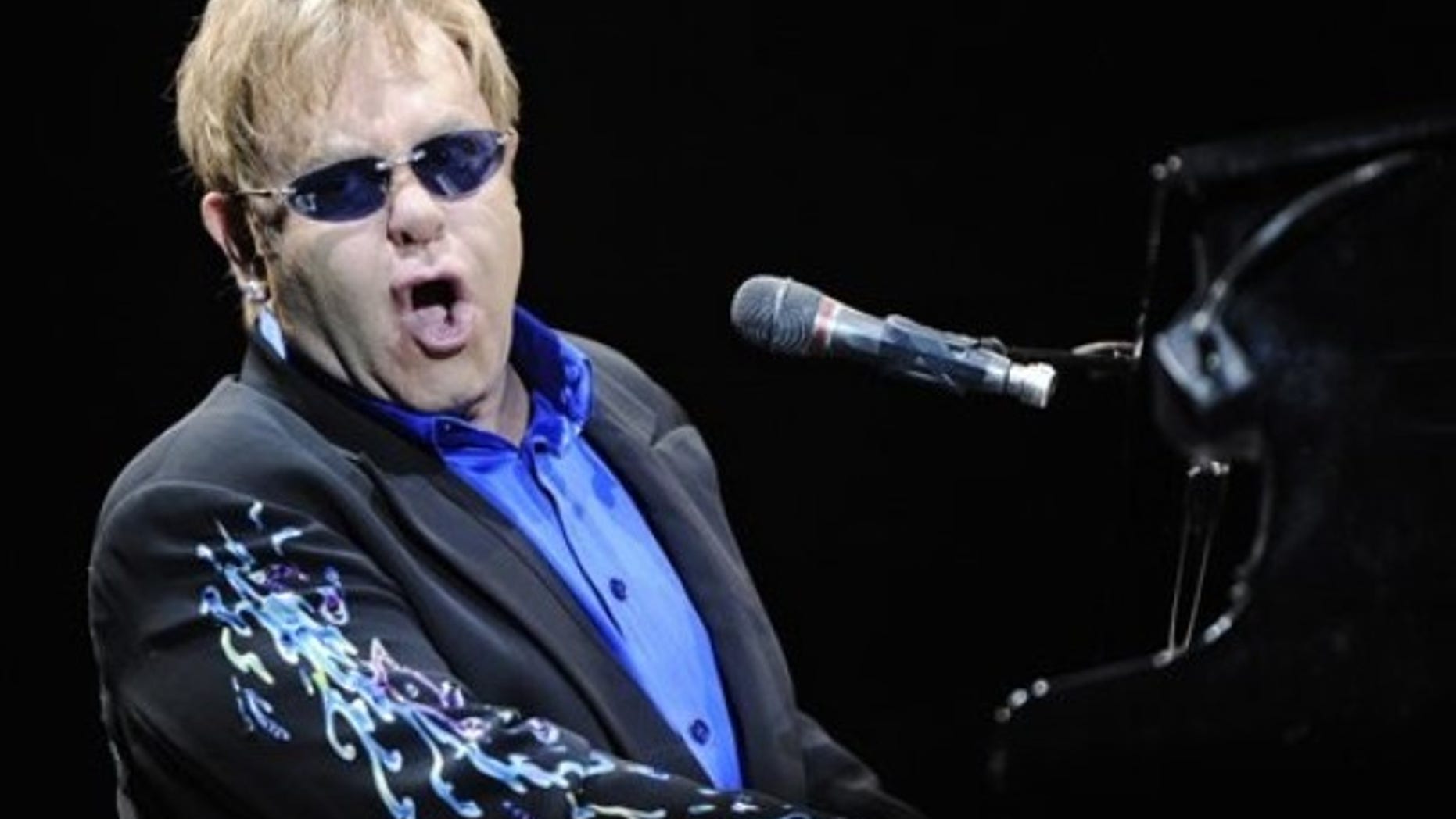 Elton John's most recent performance hit an unexpected note after the singer was whacked in the face with what appeared to be Mardi Gras beads while on stage.
On Wednesday during his Caesar's Palace performance in Las Vegas, the legendary singer was in the middle of his song "Saturday Night's Alright for Fighting" when the beads flew at his face, hitting him directly in the mouth.
Shocked and clearly appalled, John looks around the stage and was aided by the help of security while he checked his teeth to make sure that there wasn't too much damage.
According to TMZ, the singer had invited the first row of audience members onto the stage for the song, and one of them was reportedly the bead-thrower.
But after only a few seconds, John composed himself and the show continued on.
John recently made headlines after announcing that he would officially retire from touring.
"I've been so incredibly lucky [but] my life has changed, the priorities in my life have changed. My priorities now are my children, my husband and my family," he said in a Jan. 24 press conference.
The 70-year-old said he will kick off his final world tour in September. He said the tour will last for three years in order to visit all of the places where he has fans.
Fox News' Sasha Savitsky contributed to this report.