Eliot Spitzer's Favorite Hooker Wasn't Ashley Dupre, New Movie Says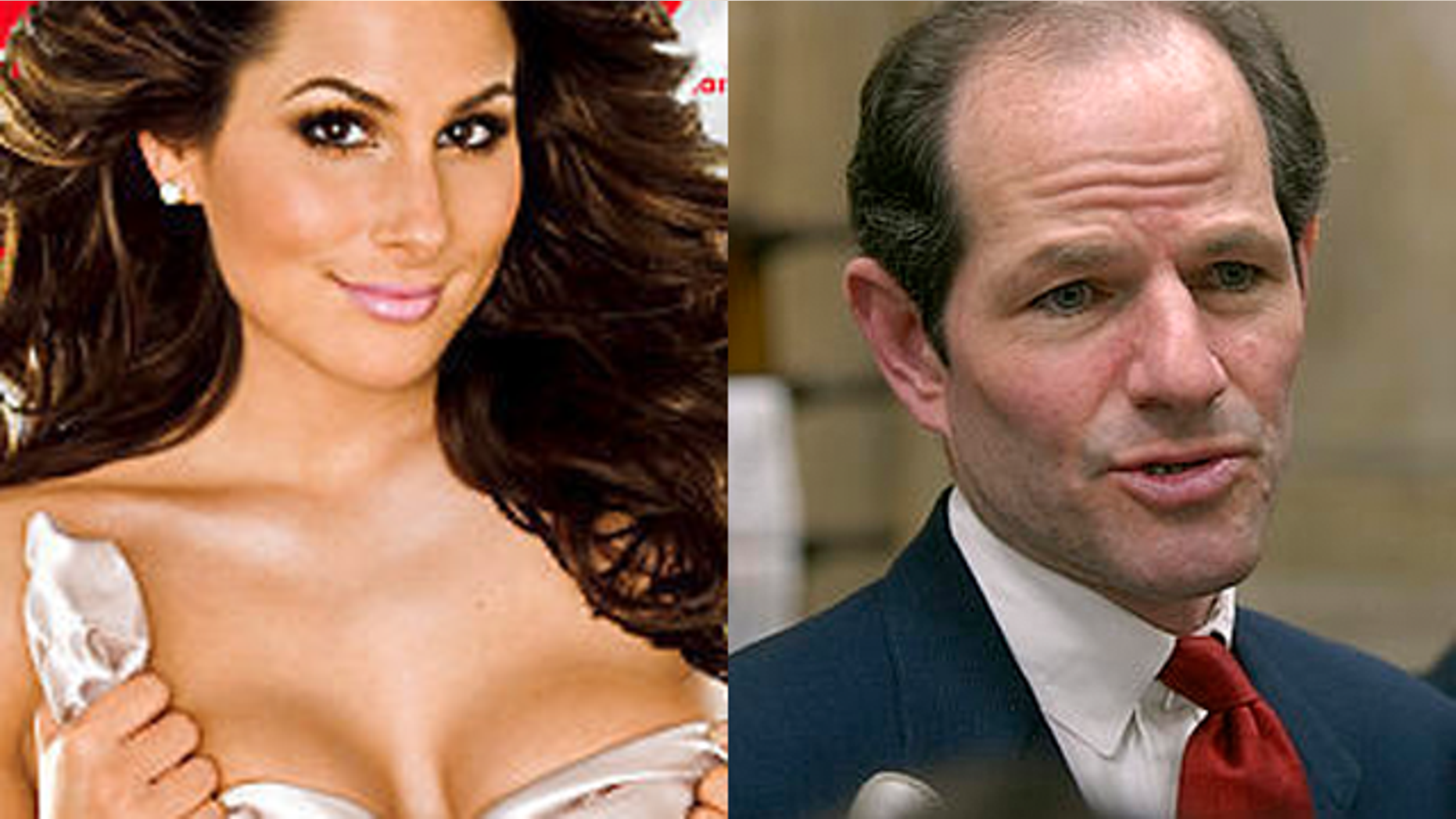 Ashley Dupre may be Eliot Spitzer's most famous hooker, but she wasn't his favorite.
That is just one of the revelations in Oscar-winning filmmaker Alex Gibney's new documentary "Client Nine: The Rise & Fall of Eliot Spitzer," which explores the events surrounding his scandalous hookups with prostitutes and subsequent resignation from the New York governorship.
According to the film, Ashley Dupre's highly publicized "relationship" with Eliot Spitzer was actually nothing more than a two-hour rendezvous in a D.C hotel room.
His real "connection," if you will, was with another escort who calls herself  "Angelina," who Spitzer saw repeatedly. Angelina agreed to talk to Gibney for her documentary provided he did not disclose her real identity. So Gibney hired an actress to tell her story direct from interview transcripts.
"Angelina is very proud of what she does. She thinks it's a calling, and but at the same time there are people in her life that don't know what she does and so she wants to keep it under that radar," Gibney told Pop Tarts. "I found her to be a very engaging, intriguing character, she was very smart and funny, very self assured."
"Client Nine" also features extensive interviews with Spitzer himself, who talks candidly about his political success and reputation as the "Sheriff of Wall Street," and a little less candidly about his infidelity and his straying ways.
"I spent a lot of time having to ask him difficult questions and a lot of questions he was only too delighted to answer, stuff about the political economy, and how a citizen is being cheated by being in more powerful forces. Over time you see different sides of somebody," Gibney said. "But his eyes betray a certain amount of emotion, you can see his eyes tear at certain times and you can see his eyes narrow and get vicious and angry.  At the end he is finally saying ''Look, I brought myself down, shame on me.' I give him a lot of credit for sitting there and taking it and wrestling with his discomfort, and I think his remorse is sincere."
At the heart of Gibney's film is the idea that Eliot Spitzer was a do-gooder genius who worked tirelessly as New York's Attorney General to bring down Wall Street criminals, only to be brought down by personal failings and powerful enemies.
"I was intrigued by the rather vicious irony of the scandal, the 'Dudley Do-right' having done wrong. And I was intrigued by the timing; everything going down just as Wall Street was collapsing," Gibney said. "Audiences have been surprised about how different the story was than how they thought it had been. They are surprised sometimes about how they feel some sympathy for Eliot, but they are also so critical of him."
"Client Nine" features extensive interviews with the likes of Home Depot co-founder and former Director of the NY Stock exchange Kenneth Langone, former Chairman and CEO of AIG Hank Greenberg, and long-standing Republican Majority Leader of the New York Senate Joseph Bruno, who became Spitzer's political rival.
"(Many of them) were dancing on his grave," Gibney said. "The degree of anger and animosity toward him was so extreme that they wanted to let it out."
The media screening room audience certainly seemed engrossed in Spitzer's tumultuous journey, with many cheering at the end as the film displayed the recent criminal convictions and financial ruin that impacted Spitzer's enemies – the ones that were portrayed as having possibly conspired to "get him."
However, it seems the rest of America may not be so willing to forgive the "Love Gov."
Spitzer debuted his CNN show "Parker Spitzer" last month to a viewership of 454,000, and last week drew only 381,000. In comparison, Campbell Brown (who Spitzer and Parker replaced) drew in 1.3 million viewers on her premiere two years ago. Brown parted ways with the CNN program earlier this year with the complaint that her ratings were not sufficient.