'Dynasty' star Catherine Oxenberg details how she saved daughter India from alleged sex cult NXIVM
LOS ANGELES – Catherine Oxenberg fought tirelessly to save her daughter India after introducing her to the alleged sex cult NXIVM, and now the former "Dynasty" actress is sharing her story.
The 56-year-old, who released her book "Captive: A Mother's Crusade to Save Her Daughter from a Terrifying Cult" earlier this month, hopes that by sharing her journey she can "provide a road map for other families that might be going through the same despair" of losing a "loved one to a dangerous group or cult."
Oxenberg told Fox News: "I was offered the platform to write a book and I thought, 'OK, what if this is my only chance to expose in detail the process of indoctrination, and what really happened to my daughter and the other victims?' And that's why I wrote it."
Back in 2011, Oxenberg and India attended a NXIVM class after a "trusted friend" of the actress told her about a life-changing course.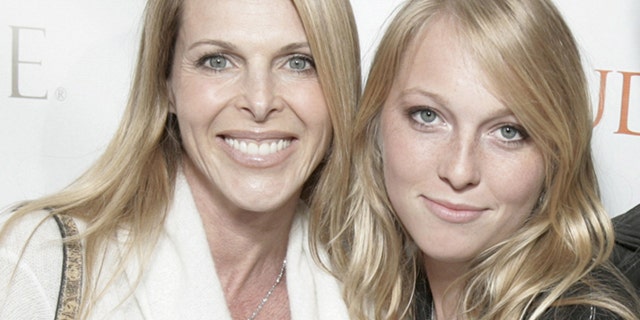 "She told me that it had helped her improve her communication skills, her critical thinking, her business had taken off, and she was making much more money," Oxenberg explained, adding that India was poised to start her own business, so the timing was ideal.
"I thought, 'OK. This is going to give her a leg up,' and I innocently just took her to an intro [course]."
However, the star says what she didn't realize "a lot of these dangerous cults have these consumer-facing programs..."
She added, "It seemed completely benign."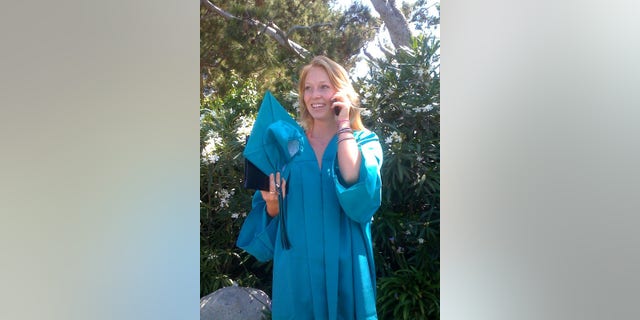 Oxenberg wasn't that interested after the initial introduction, but India was, and she wanted to continue the program with her mom.
"I thought, 'OK. My 19-year-old wants to spend five days with her mom. I'll suspend whatever my judgment was around the program,'" Oxenberg recalled, noting that when they went through the first five-day class "a lot of the rituals were weird."
"I consider myself to be an open minded person, and I have done a lot of wacky things, and wacky doesn't always mean dangerous, and if I had been better informed, I would have known that those... rituals... were actually a very coordinated, strategic system of indoctrination," she explained. "But if you don't know what to look for, you don't know what the warning signs are."
Asked what she found odd about the classes, Oxenberg revealed that there was a "mission statement" that attendees "would have to repeat every day."
"It seemed a little bit weird, the language of it," the star admitted, adding that "at the end of the mission statement" they had to "pledge to recruit as many people as possible."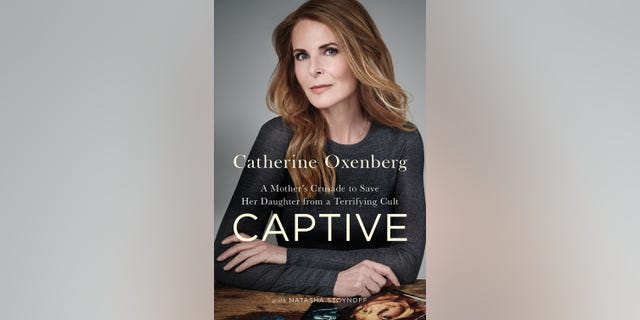 "Well, I refused to say the mission statement," Oxenberg said. "I thought, 'I paid a lot of money for this class. I am not indebted to recruit one single person.'"
In addition, there were other demands, such as that attendees take their shoes off.
"They likened it to walking into a martial arts dojo, take your shoes off out of respect," she explained. "Then, the coaches were wearing sashes, which again, they likened to being a black belt or a brown belt in martial arts, so I'm like, 'OK. Weird, but not like criminal.'"
According to Oxenberg, they also introduced the duo to new vocabulary, which made it difficult to communicate with others outside the organization. Oxenberg said the practice is common in cults.
The actress said that the group also tricked them into signing non-disclosure agreements.

"So what they said was that their material was proprietary and we were not allowed to talk about anything we learned to anybody on the outside," she revealed.
As she went to the classes that she had pre-paid for, Oxenberg noticed that her daughter was becoming increasingly drawn to the group. India donated the majority of her inheritance to NXIVM.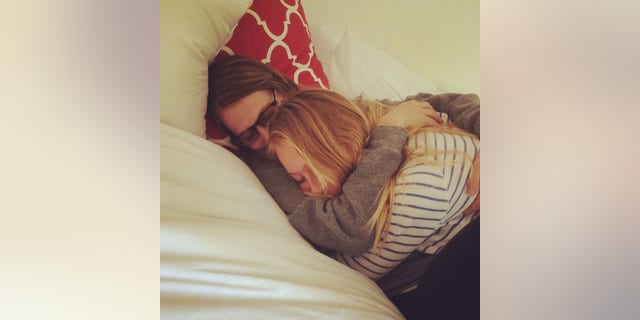 "I just took classes, but they convinced her to become a coach," the "Dynasty" star shared. "And what happens is quite different when you become a coach in NXIVM, they assign you a superior, and then they have permission to give you feedback and that feedback comes in the form of crippling criticism, and what it does is it breaks you down, and they re-shape you in their own image, and that's what happened to her."
According to its official website, NXIVM describes itself as a "company whose mission is to raise human awareness, foster an ethical humanitarian civilization, and celebrate what it means to be human." However, NXIVM has been accused of recruiting women as sex slaves under the guise of a women's self-help organization, and its founder, Keith Raniere, is currently being held without bail as he is facing charges of sex trafficking and conspiracy to commit forced labor.
"What I was introduced to was a program called executive success programs, which is one of the programs offered underneath the umbrella called NIXVM," Oxenberg said of her experience, adding that there was a subgroup introduced by Raniere.
"It was based on a slave-master arrangement," Oxenberg said of the subgroup. "And only the first-tier slaves of, which I think there were no more than seven to 12, were actually told that he was at the head of it. He was their master. The other women, who those women, his slaves, then went and recruited, were told it was a women-only group."
Oxenberg went on to say that the women "had to give damaging collateral to gain admission to this group."
"You ask, 'Well why would anybody do this?' But who was recruiting them? Their trusted superiors in NXIVM," she continued. "These were women they had developed friendships with, that they never would've imagined would have asked them to participate in anything that would be detrimental or damaging."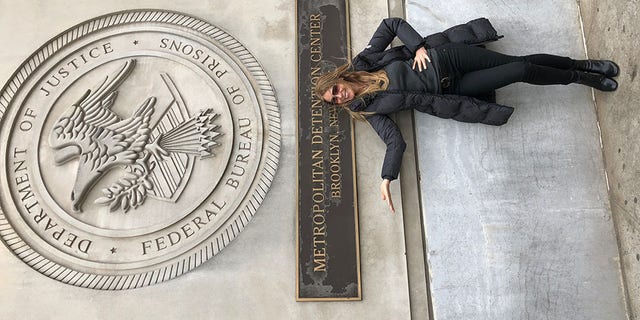 Oxenberg claimed some of the women were put on these strict diets that were 500 to 800 calories a day.
"Keith had a specific body type that he was attracted to and he wanted women to be very thin, so they were on starvation diets," she said, adding that a lot of the women in this subgroup were also "given an assignment to have sex with him."
"They didn't want to, but they felt obligated to because they felt like if they didn't, if they said no to their master, then they were going to release this collateral. So at so many levels, this was just so wrong."
For Oxenberg, who found out all of these details out within a two-week period, she says that the moment that she "completely lost" her mind was when she found out "they were branding the women with [Raniere's] initials on their pubic area."
After learning about the subgroup and what they were doing, Oxenberg took action.
"First to educate myself about cults then to figure out how I was going to do an intervention, and then it's kind of snowballed from there. It's the most horrific group, touting itself as female empowerment that's how subversive it is."
Oxenberg said her daughter was not a sex slave.
"That's not her experience," the actress said. "And what she shared with me doesn't seem like that that was her experience at all."
The star was in the courtroom when Raniere was indicted and saw his supposed second-in-command, "Smallville" actress Allison Mack.
Mack, 35, pleaded not guilty to charges of sex trafficking in connection with her role to NXIVM and is under house arrest.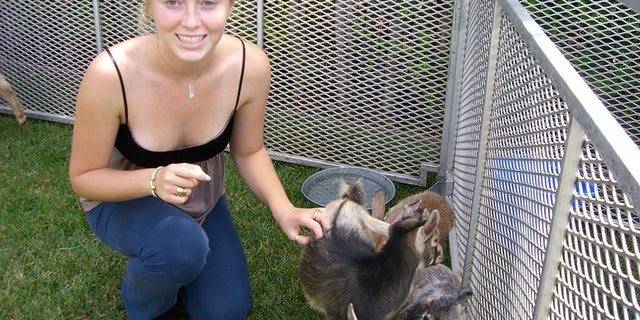 "I was in the court room when Allison was indicted, and I was shocked actually because it looked to me that she wasn't registering the severity of her crimes, it was as if she was in there for a parking ticket," Oxenberg recalled, noting that "it was very frightening."
"Here's this woman who had everything going for her and right now she is facing potentially life in prison. So it was disturbing to see how unfazed she was."
To get her daughter out, Oxenberg took her battle public and let the world know she was trying to save India from NXIVM.
"There's a chance she could never come out of this, and she's too good to have that life. She deserves something better. So the risk that I took is permanent estrangement, and for over a year she wouldn't talk to me. She was very, very angry that I had made this decision to expose her."
But for Oxenberg, it was all worth it. Now, India is back at home.
"She is such a brilliant, beautiful, young woman and she's going to be more than OK," Oxenberg said. "And, ultimately she will come out the wiser for it, and she will have a gift to offer for the world because of what she's been through and because of the depth of her experience.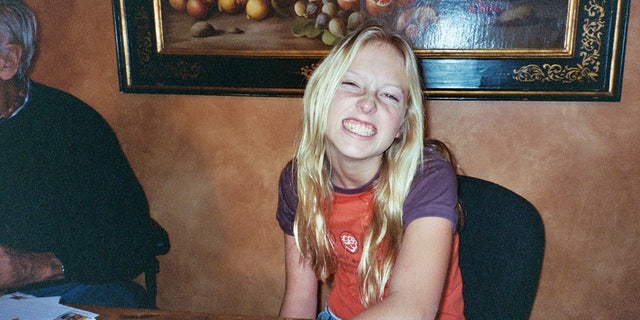 "I have to also respect that this was her journey," Oxenberg added. "And eventually, I will understand why she chose to go through this, and what gift she has to offer the world as a result of this."
Fox News' Sasha Savitsky, Morgan Evans and Ryan Gados, and The Associated Press contributed to this report.