DWTS' oldest competitor John Schneider feels 'like Gene Kelly' while battling 17-year-old rival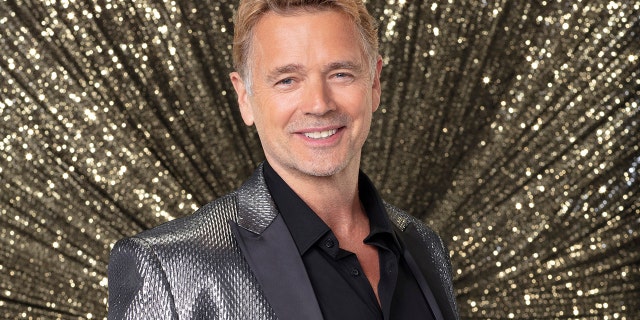 SPOILER ALERT
The Duke of dance?
John Schneider is the oldest "Dancing with the Stars" competitor at age 58.
But incredibly, he's holding his own against much younger rivals, most notably Disney actor Milo Manheim, who's just 17.
In rehearsal footage aired on Monday night's "DWTS," "The Dukes of Hazzard" star was seen sighing about his age and the fact that he's competing against a 17-year-old.
Schneider feared the quickstep, but on the "Disney Night" episode, he delivered a lively performance with partner Emma Slater based on "The Jungle Book" movie and received a score of 24 out of 30 -- plus raves from the judges.
Len Goodman told Schneider he'd done a "spectacular job."
In a night's end happy surprise, no one was eliminated on week 5 of "DWTS," and Schneider once again advanced in the competition.
Backstage after the show, he told Fox News, "I felt tonight, kind of like Gene Kelly 'cause we used up every inch of this floor and I think that's something just visually, from all the MGM movies I remember watching and Busby Berkeley stuff, that you're supposed to 'travel it.' And Emma was so great about figuring out how to travel it and we circled this dance floor twice and I loved every step."
Meanwhile, Disney Channel "Zombies" star Manheim and his partner Witney Carson grabbed 27 points for their "Incredibles 2" dance, which was also a quickstep.
Schneider wasn't much older than Manheim when he landed his "The Dukes of Hazzard" role in the 1970s, and admitted of competing against the youngster, "It's hard. But I love Milo so much and I really think all we're doing here is competing against ourselves and trying to be the best that we can be.
"I do think that I have stamina. This dance tonight showed me that I had more stamina than I thought I did," said Schneider, who has lost 22 pounds while doing "DWTS."
John Schneider reveals his 'DWTS' 22 lb weight loss
"I'm loving every minute of this [show]. So I'm ready now. Bring it on!"
His pro partner Slater added, "I don't see age when I look at John at all….He inspires me….I just see determination and fun and happiness and he's got more stamina than pretty much all of them….I think it's his passion for life."
Slater is busy planning their Halloween-themed routine for next week with "a medieval castle vibe…suits of armor, candelabras, thrones. I want to go big."
Also, Schneider hopes he can continue to dance through "country night" on November 5, because he's a country music singer as well as an actor.
"I wouldn't mind dancing to one of my songs," he told Fox News .