Drew Barrymore: 'I was not in the best place' and 'needed a wake-up call' after divorce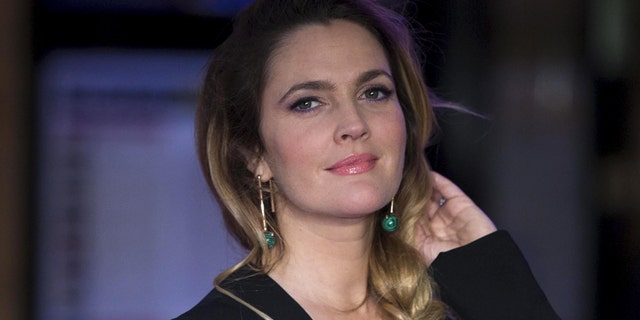 Drew Barrymore is making her TV premiere in "Santa Clarita Diet," a new Netflix comedy about cannibalism.
Barrymore plays Sheila, a wife and the mother of a teenage daughter. As a real estate agent, Sheila is living an apparently average life until she begins to crave the taste of human flesh.
Barrymore told Variety the show is "about human relationships and family. It goes beyond wacky." Barrymore added, "When you think something could be the wrong timing for your life, it can be the thing that actually ends up making you a lot happier. This show gave something to my personal life. I needed a wake-up call. I was not in the best place, and it totally liberated me."
DREW BARRYMORE'S DIETING STRUGGLES: 'ALL I DID WAS CRY'
Last year the 41-year-old actress and her husband Will Kopelman, split after three years of marriage. The two share daughters Olive, 4 and Frankie, 2.
Netflix chief content officer Ted Sarandos told Variety that Barrymore was the "dream choice for the role," adding that the show is "a great fish out of water story."
About the odd concept of the show, creator Victor Fresco, says he "wanted to see a couple who had unconditional love for each other, which these two do, and what happens when something goes extremely wrong and how do they keep that love going?"
Audiences inevitably will have to adjust to the unusual theme of "Santa Clarita Diet," as actor Timothy Olyphant, who stars alongside Barrymore explains, "There was a lot of vomit. I'm not sure I was expecting that much vomit. But [you know] what? A little bit of vomit is gross, a lot of vomit is funny."