Drake says Pusha T using blackface photo of him out of context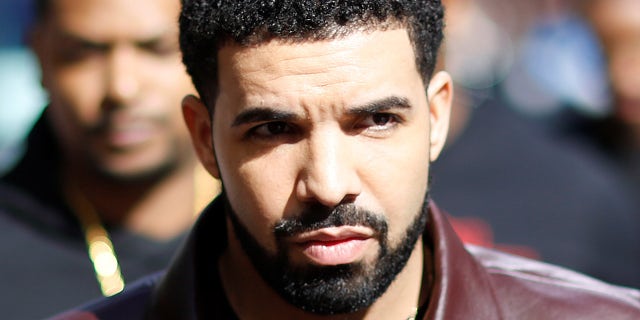 NEWYou can now listen to Fox News articles!
Drake took to social media Wednesday to address a photo that rival rapper Pusha T used in his artwork for a new track blasting the Canadian artist for a number of reasons.
Pusha T released the song "The Story of Adidon" on Tuesday using an image of Drake in blackface — yet another chapter in the bitter feud between the two artists.
Drake said he knew "everyone is enjoying the circus," but wanted to clarify a few things about the photo Pusha T used.
"This was not from a clothing brand shoot or my music career," Drake wrote in an Instagram message. "This picture is from 2007, a time in my life where I was an actor and I was working on a project that was about young black actors struggling to get roles, being stereotyped and type cast. The photos represented how African Americans were once wrongfully portrayed in entertainment."
In Pusha T's song, he claims that Drake is a "deadbeat" father who had a son with a former French porn star. Drake had previously denied the claim.
Pusha T's new jab comes days after Drake responded to one of his songs from his latest album, "Daytona."
The feud between the two rap stars reignited last week when Pusha T's new album, produced by Kanye West, was released. In his song "Infrared," Pusha T accuses Drake of continuing to use a ghostwriter to write songs for him – something Philadelphia rapper Meek Mill had accused him of doing as well.
Drake responded by releasing the song "Duppy Freestyle" on Friday hitting out at Pusha T and likening him to a faded autograph, according to Billboard. Drake went on to say that he would request a $100,000 invoice from Pusha T for "promotional assistance and career reviving."
It's unclear whether Drake will continue this feud any further. But with his album "Scorpion" set to drop June 30, Pusha T might be hearing from the OVO-label artist once more.