'Double Dare' host Marc Summers recalls health battles, losing 'Hollywood Squares' job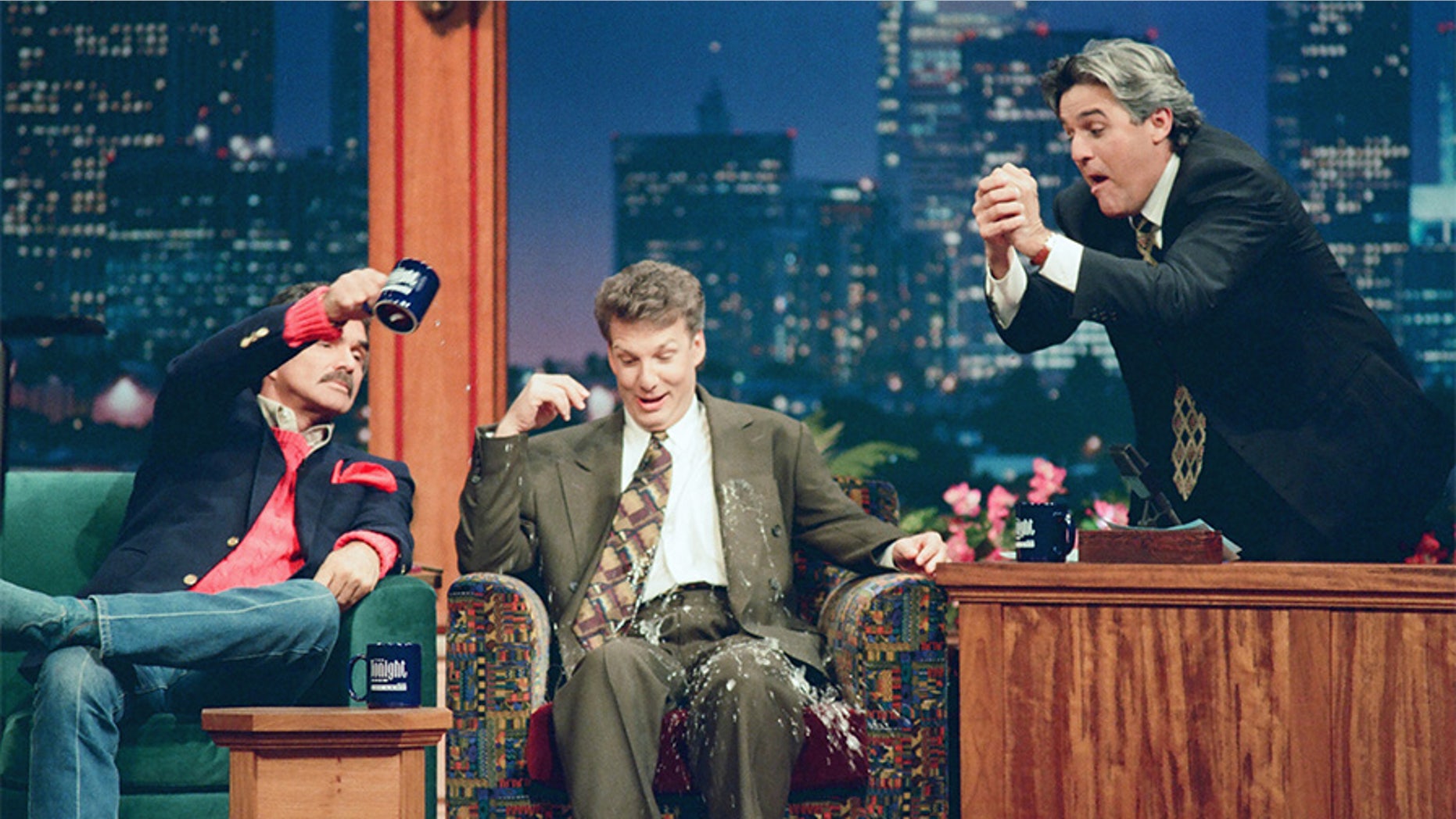 Marc Summers is still remembered by fans as being the TV host of Nickelodeon's slime-fueled game show "Double Dare" – but the beloved star was privately suffering.
"Double Dare" aired from 1986 until 2000.
People Magazine reported Wednesday the now-66-year-old was battling obsessive compulsive disorder. He didn't receive a diagnosis until 1995.
BEFORE & AFTER: CELEBS' MOST DRAMATIC TRANSFORMATIONS
"Most people weren't aware what OCD was back in the late '90s," Summers told the magazine. "I was supposed to be hosting 'Hollywood Squares' and then lost the job because people didn't understand what obsessive compulsive disorder was, and they were spreading rumors that I was difficult to work with and uncooperative, none of which was true. But people were not given the tools to learn what it was."
According to the International OCD Foundation, the mental health disorder occurs when a person gets caught in a cycle of thoughts, images or impulses that occur over and over again, which feels outside of the person's control. The condition can affect individuals of any age.
Summers revealed he'd clean his home incessantly, lie on the living room floor straightening the fringe of his rug, as well as read the label of every product lining the aisles of a grocery store.
He chose to open up about his personal woes in a new documentary chronicling his career, titled "On Your Marc."
And Summers' OCD wasn't the only health issue he was faced with.
Summers added in 2009, he felt a pain in his stomach and underwent a surgery that removed 17.5 inches of his small intestine. The magazine added he was misdiagnosed with mantle cell lymphoma and was told he had six months to live.
However, an oncologist revealed Summers actually had chronic lymphocytic leukemia, which led to two years of chemotherapy.
"I called [my wife] Alice from the cab, and said, 'I'm not going to see the kids get married,'" he explained. "'I'm not going to see our grandchildren. I'm going to be dead.' I was a mess. I was confused. I didn't know what the hell was going on."
Summers' problems didn't end there. People also shared he broke every bone in his face in 2012 after his taxi hydroplaned, crashing into a Philadelphia highway divider. Summers said he didn't leave the house for months and suffered memory loss.
"My biggest fear was the fact that when I went to host another show, would I be able to retain, memory-wise?" he said.
It took a year for Summers to fully recover.
"It was really frightening," he recalled.
But Summers is in a better place these days. Not only is he managing his OCD, but he's also executive-producing a new Food Network show with his friend, celebrity chef Guy Fieri.
He still has fond memories from his time on "Double Dare" and even shared the secret recipe behind the show's famous slime: vanilla pudding, apple sauce and green food dye.
"The insurance company made us guarantee if any of this got in the kids' mouths it was edible," he said. "And it tasted good, and it smelled great."