Doctors confirm 'Alaskan Bush People' star Ami Brown's cancer was real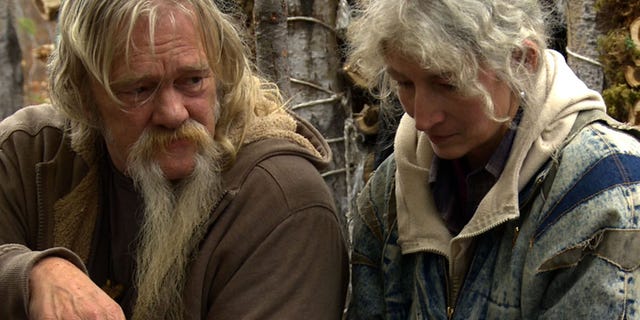 "Alaskan Bush People" matriarch Ami Brown was diagnosed with aggressive lung cancer in April 2017 and only given a 3 percent chance of surviving the disease.
Fast-forward to March 2019 and Ami is healthy, strong, and loving being a first-time grandmother. But when she first announced her diagnosis, online trolls were quick to react on social media.
'ALASKAN BUSH PEOPLE'S' RAIN BROWN REVEALS HER BATTLE WITH DEPRESSION
Commenters claimed that Ami was faking cancer for her family's reality TV series and she wasn't really sick at all even though she received treatments on the show.
Ami's doctors at UCLA Medical Center have now intervened and released a statement to People magazine, confirming her cancer diagnosis.
"Amora Brown was diagnosed with Stage III non-small cell lung cancer in April 2017," the statement reads. "Treatment for her cancer included a four-month course of chemotherapy with radiation. Her disease responded well to the treatment, and, according to her UCLA oncologist Dr. Deborah Wong, she is now in remission."
"Although her most recent scans show no evidence of cancer, Amora will continue to be monitored closely by her medical team over the next several months," it concluded.
'ALASKAN BUSH PEOPLE' SENTENCED TO JAIL TIME
While undergoing treatments, Ami and her husband Billy, moved to Washington state from their home in Alaska, to be closer to the hospital.
Something else the Brown family is celebrating is the birth of Noah and Rhain's baby boy, named Elijah Connor Brown. He arrived on Jan. 26 and was 7 pound, 5 ounces, and measured 20 inches.
CLICK HERE TO GET THE FOX NEWS APP
Season 9 of "Alaskan Bush People" premieres on Sunday, March 3 at 10/9c on Discovery.