Divorces leave 'Real Housewives' without a single wife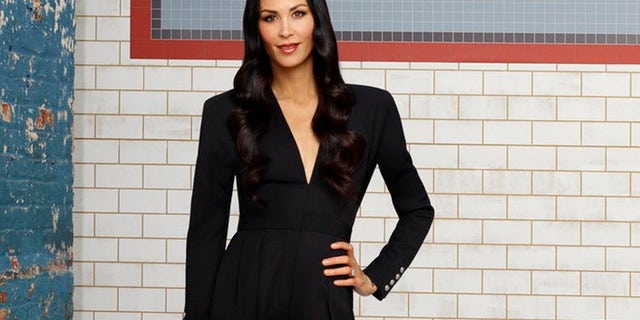 NEWYou can now listen to Fox News articles!
"Real Housewives of New York" star Jules Wainstein announced this week she is divorcing her husband. If the divorce goes through, that means there would no longer be any wives on the "Real Housewives of New York."
Divorce has similarly decimated the "Housewives" ranks in the franchise's other cities as well. So should the show change its name? Pop culture expert Lisa Durden says no.
"Why are people just now making it a point that there are no real housewives on the 'Real Housewives of New York.' Really?" Durden said. "If you are divorced, you aren't a housewife. If you are shacking up, you aren't a housewife! Only stay at home wives are house wives."
TV expert Cate Meighan explained why rebranding could be difficult for the network.
"I think that rebranding would be tricky for Bravo, especially since the housewives franchise is, as a whole, incredibly successful."
The "Housewives" franchise has casts in New York City, Beverly Hills, Atlanta, Dallas, New Jersey, Orange County, D.C., Miami, and Potomac.
Meighan suggested a possible promotional fix for the network to acknowledge a change in their programing.
"I think that perhaps launching new promotional ads that maybe playfully acknowledge that things have radically changed would really be an easy fix," she said. "Also getting creative with each housewives' official tagline would work. The ladies may be primarily single but that hasn't stopped the fans from tuning in so I don't think that a huge overhaul is necessary."
Wainstein is the newest member of the 'Housewives' family. She allegedly filed for divorce after from her husband Michael when she learned he cheated on her. The couple has two children.
Wainstein's co-star Ramona Singer told Page Six she has her friend's back. (Singer also reportedly caught her husband cheating, which also led to her split.)
"I'm giving her my support, I'm sure the other ladies on the show will give her their support also," Singer said. "This is when you need your friends and family the most, and she'll be OK."
Wainstein took to Instagram to express her thanks.
Bravo did not return FOX411's request for comment.