Dick Clark's Death: The Latino Legacy of American Bandstand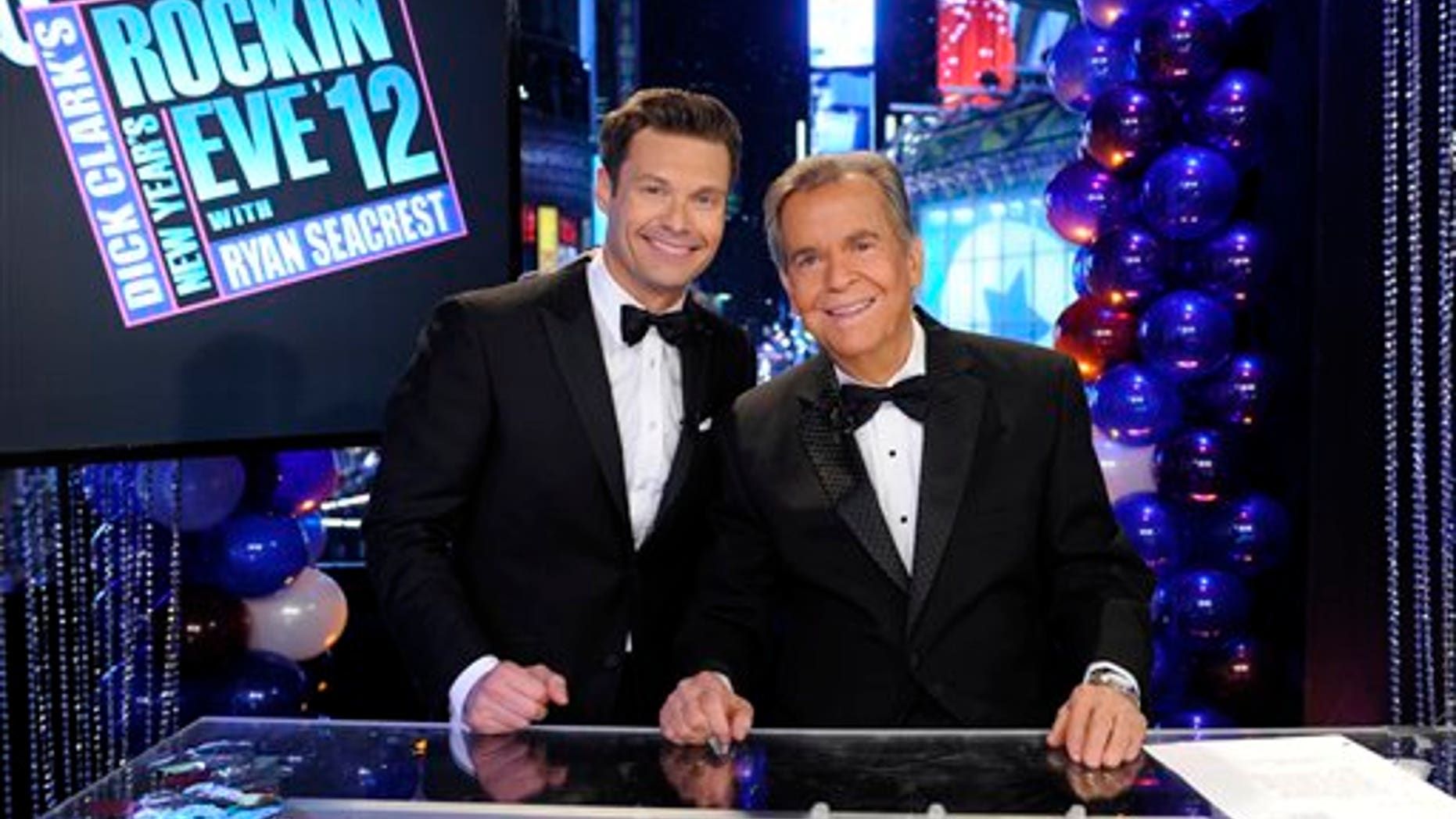 Dick Clark brought rock n roll to the mainstream as the host of American Bandstand and New Years Rockin' Eve. But in his decades long career, the legendary television personality and producer also helped Latino stars rise from obscurity to international fame. From Richie Valens to Selena Gomez, countless numbers of Latino stars have graced the American Bandstand and New Years Rockin' Eve stages. Here are a few choice performances from the shows throughout the years.
Richie Valens: The rock n roll pioneer and early purveyor of the Chicano music scene made an appearance on American Bandstand way back in 1958. Sadly less than a year later, on what became known as "The Day The Music Died," Valens died in a plane crash along with other early rock n roll heroes Buddy Holly and J.P. "The Big Bopper" Richardson.
Jose Feliciano: The Puerto Rican singer-songwriter may be best known for his 1970 Christmas single "Feliz Navidad," but in 1983 he made a stop in Philadelphia to sing and chat with Dick Clark on American Bandstand.
Gloria Estefan and the Miami Sound Machine: The pulsating rhythms of Cuban-Miami went mainstream when Gloria Estefan and the Miami Sound Machine took the stage on American Bandstand back in 1985.
Los Lobos: Before they were Grammy award winners, Los Lobos were just a couple guys from East LA hoping to make it big when they appeared on American Bandstand in 1985.
Jennifer Lopez: By 2010, Jennifer Lopez was hotter than ever. She headlined the New Years Rockin' Eve that year with a sexy performance of her hit song "Let's Get Loud."
Santana and Justin Beiber: Thousands of people rang in 2012 in New York's Times Square with pop star Justin Beiber accompanied by rock legend Carlos Santana. Sadly this was Dick Clark's last year as host of New Years Rockin' Eve before he passed away.
Follow us on twitter.com/foxnewslatino
Like us at facebook.com/foxnewslatino