Demi Lovato says sobriety 'is possible' in new tweet celebrating six years clean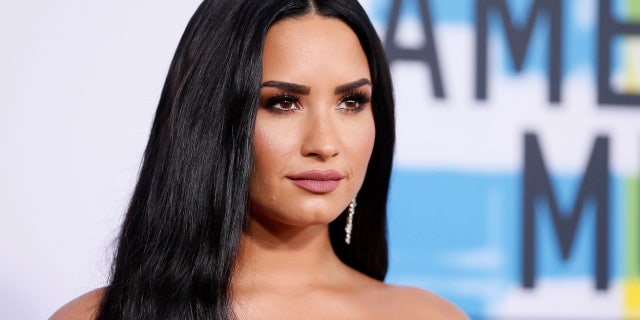 Demi Lovato is celebrating a major life milestone.
On Thursday morning, the "Sorry Not Sorry" singer took to Twitter to celebrate her anniversary of being sober.
The star wrote, "Just officially turned 6 years sober. So grateful for another year of joy, health, and happiness. It IS possible."
So far, fans of the star have supported the singer with more than 255,000 likes and 32,000 retweets.
Lovato has been open about her past struggles with drugs, bipolar disorder and a battle with bulimia, and recently came clean about her struggle to stay sober in a new interview with Billboard Magazine, where she confessed that she almost relapsed at the 2016 Met Gala.
"I had a terrible experience," Lovato told the mag. "This one celebrity was a complete bitch and was miserable to be around. It was very cliquey. I remember being so uncomfortable that I wanted to drink."
After being trigged that night at the gala, the star confessed that she texted her manager and immediately left the event and headed to a 10 p.m. Alcoholics Anonymous meeting.
"I changed my clothes, but I still had my diamonds on — millions of dollars of diamonds on in an AA meeting," Lovato said. "And I related more to the homeless people in that meeting who struggled with the same struggles that I deal with than the people at the Met Gala — fake and sucking the fashion industry's d---."
In October, Lovato released a personal documentary on YouTube detailing her road to sobriety. The 25-year-old singer admitted that she feels better when she can hold herself accountable and can be honest and open about her struggle.
"When I started talking about my sobriety — I can never be seen at a club getting wasted," she said. "If I relapse, it shows my fans it's OK to relapse. And I can't do that."