'Deadpool 2' reveals first look at Cable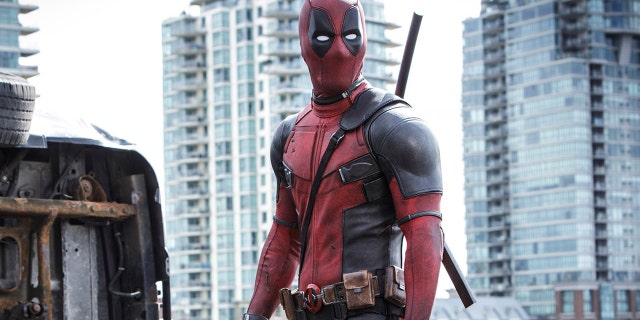 Despite not making a showcase at this year's San Diego Comic Con, the star of "Deadpool" is using his Twitter to give fans a tease at the upcoming sequel. The most recent update gave people their first look at the mutant character teased in the post-credits scene of the first film, Cable.
Ryan Reynolds is as excited about the sequel as anyone, and he's making it known via social media. On Monday, he posted the first two photos of Josh Brolin clad in his costume and makeup for the comic book giant.
The first photo shows Brolin with the character's signature haircut and scar, which Reynolds captioned, "We all have that one, grumpy, heavily armed Uncle from the future."
The second shows the character's full-body costume, complete with his trademark mechanical arm and really big gun. The actor jokingly captioned the second photo, "DeadPool 2: Your premium #Cable provider."
The images come just a week after the actor teased a first look at the comic book character Domino, who will also appear in "Deadpool 2." However, the images of Cable are a bit more significant to the franchise as the character, who is often paired up with Wade Wilson in the Marvel comic books, was mentioned in the post-credits scene to the first "Deadpool." At the time, the Merc with a Mouth even mentioned that they had no clue who the character would be played by. It wasn't until later that Brolin took on the role.
As Deadline notes, Cable got his start in the 1986 comic "Uncanny X-Men." He is the telepathic son of Cyclops and appears as a time-traveling soldier. In 2004, he was teamed up with Deadpool and the duo's pairing became a fan-favorite, prompting the film to adopt him as a character.
"Deadpool 2" is set for release on June 1, 2018.