David Copperfield forced to reveal illusion secret in court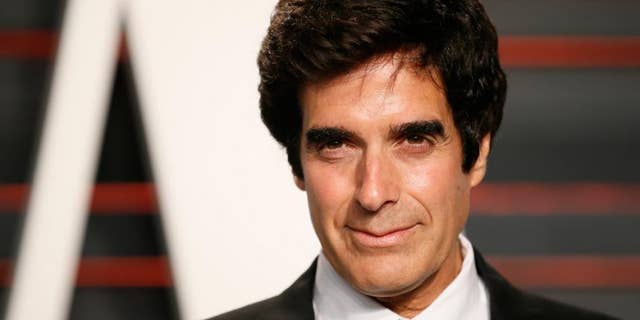 NEWYou can now listen to Fox News articles!
Magician David Copperfield has been forced to reveal the secret of one of his signature tricks after being sued by an injured British audience member.
Gavin Cox claims he suffered lasting brain and body injuries after agreeing to take part in the "Lucky #13" illusion in 2013.
Mr Cox, who had previously cooked for the Royal Family, has not worked since he fell over while being led through a secret passageway at the MGM Grand in Las Vegas.
The 57-year-old and 12 other volunteers were taking part in an illusion in which they appeared to vanish on stage, before re-emerging later at the back of the theatre.
Mr Cox claims he was injured when he was "hurried with no guidance or instruction through a dark area under construction, with cement dust and debris causing him to slip and fall".
The audience member was taken to hospital with a dislocated shoulder but claims he suffered chronic pain, headaches and confusion when he returned to the U.K.
Mr Cox, who was diagnosed with a traumatic brain injury and needed two fusion surgeries on his neck and shoulder, claims he has paid out more than $400,000 in medical expenses.
He is seeking unspecified damages in the lawsuit, which also names the MGM Grand, show producer Backstage Employment and Referral, and building firm Construction Management.
Judge Mark Denton said some parts of the magician's testimony might still be conducted behind closed doors.
Mr Copperfield's lawyers lost pretrial bids at Clark Country District Court, Nevada, to avoid the secret of the trick being revealed to the public.
Click to read more from Sky News.