Dancing With the Stars: Ricky Lake's Crush on J.R. Martinez; Artest Sent Home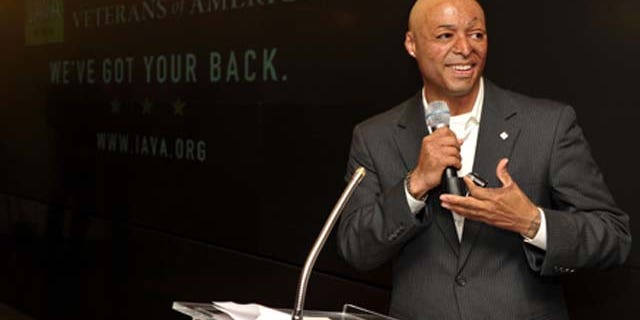 Not only did J.R. Martínez steal the show as the crowd and judges' favorite on Dancing With the Stars, but on Tuesday night he proved to be a cast favorite as well.
Former TV host Ricky Lake declared her crush on national television for the Salvadorian army vet.
"I love J.R!" said Lake as the two were seen embracing friendly backstage. "He has great attitude and can dance."
Martínez, who says "grew up watching Ricky Lake," was flattered beyond belief.
Performing his latest song "On a Clear Day You Can See Forever" from the upcoming Broadway show with the same name, was Harry Connick Jr.
The star, who shares the big screen with acting legend Morgan Freeman in the new 3D Flick "Dolphin Tale," said he's also rooting for Martínez.
"My sister is in the army," Connick revealed. "I'm proud of what he has done and continues to do."
LMFAO got the party started with their songs "Sexy And I Know It" and their popular single "Party Rock Anthem."
Millions called, texted, and went online to cast their vote. Combined with judges scores, the results sent NBA basketball star Ron Artest, a.k.a. Metta World Peace, and partner Peta Murgatroyd home while saving Nancy Grace and Tristan Macmanus.
"I wasn't focused," said Artest. "I knew I was going to smack Peta's booty, so I was waiting for that part."
"[But]I had a great time!" Artest shouted as he graciously said his goodbyes.
You can reach Alexandra Gratereaux at: Alexandra.Gratereaux@foxnewslatino.com or via Twitter: @GalexLatino
Follow us on twitter.com/foxnewslatino
Like us at facebook.com/foxnewslatino