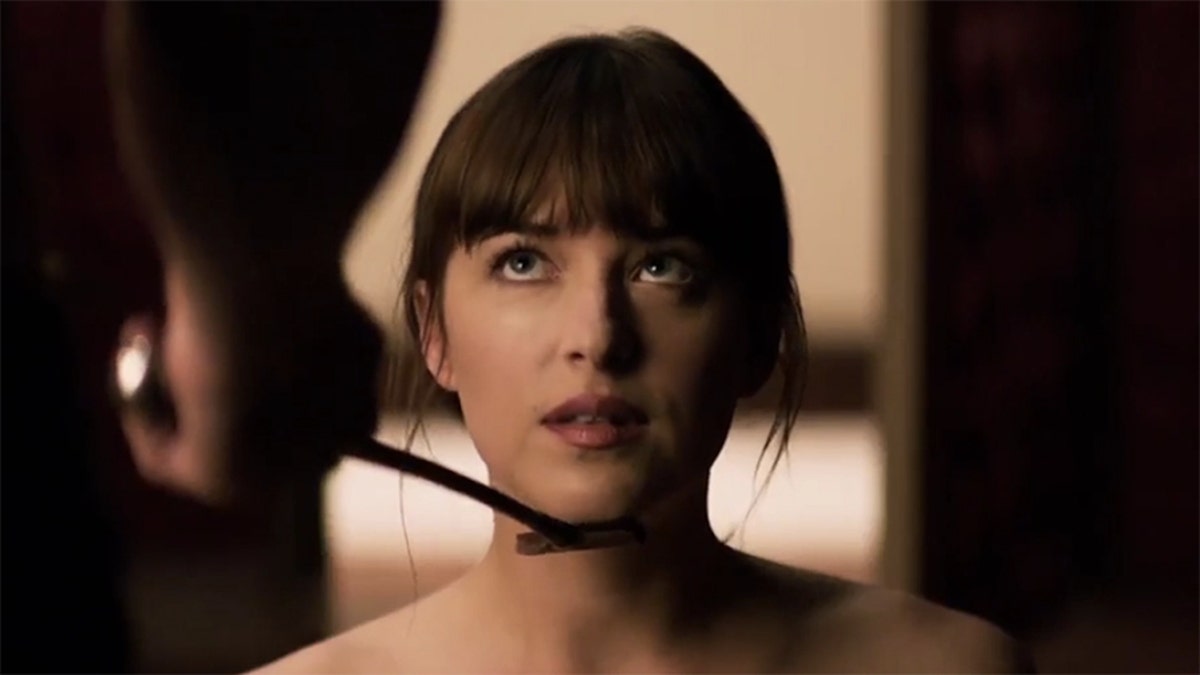 Dakota Johnson stars as Anastasia Steele for the third and final time in "Fifty Shades Freed," but the actress admitted in a recent interview that shooting the over-the-top sex scenes in the film was anything but sexy.
"No, it's never easy. It's not casual and it's not fun. It never got easy," Johnson told Marie Claire. Despite several years of filming sex scenes with her co-star, Jamie Dornan, the actress said the scenes were always an awkward and strategically planned out process.
"Jamie mostly had an advisor that was on set for the first film, not so much for the second. Then we just had people who specialized in knowing how things work, like how to use certain tools and toys. There's a certain method. It's very intricate and the details are really important," Johnson explained. "The rules are also really important. We didn't want to go make a movie about something we didn't research to the bone. So to really honor the BDSM community, and we did it the right way."
The actress even admitted that she and her co-star sometimes resorted to liquid courage to film.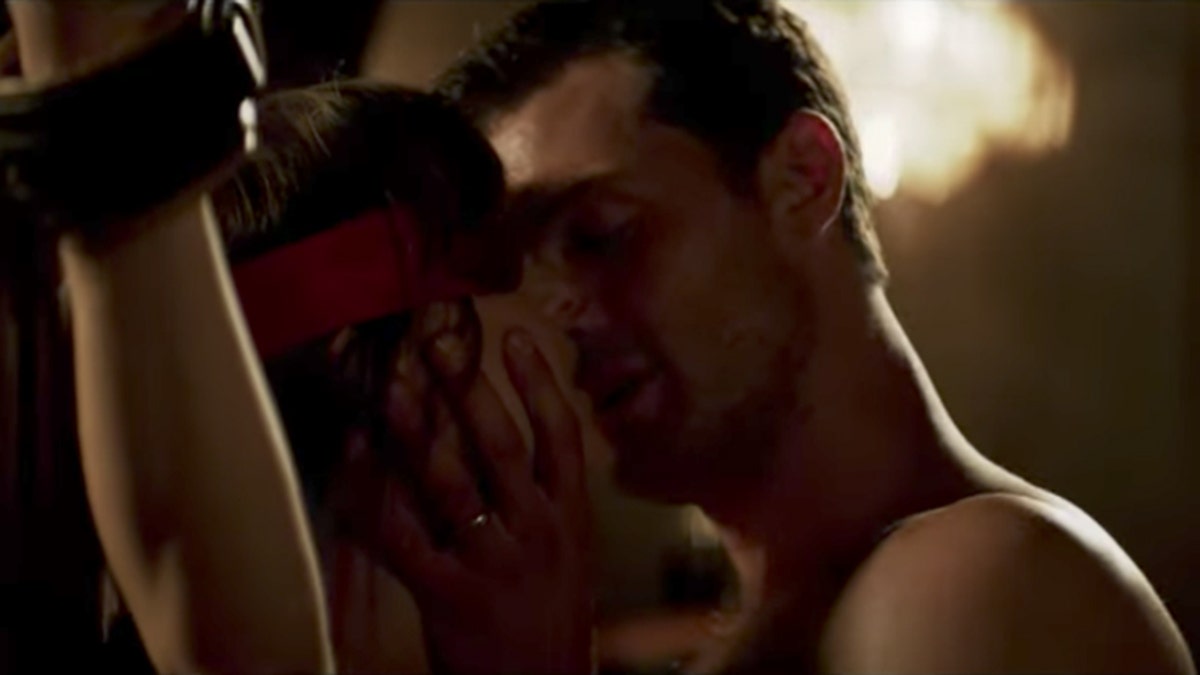 "Most of [our preparation] is just really figuring out exactly how were are going to accomplish the scene beforehand — so that there's not a lot of waiting around while we're both vulnerable. But, if something is very, very difficult, it's sometimes necessary to have a shot of something strong beforehand."
Especially before sex scenes that involved being blindfolded.
Johnson said one of the most difficult "Freed" scenes to shoot was when her character's legs and arms were handcuffed to a gate while blindfolded.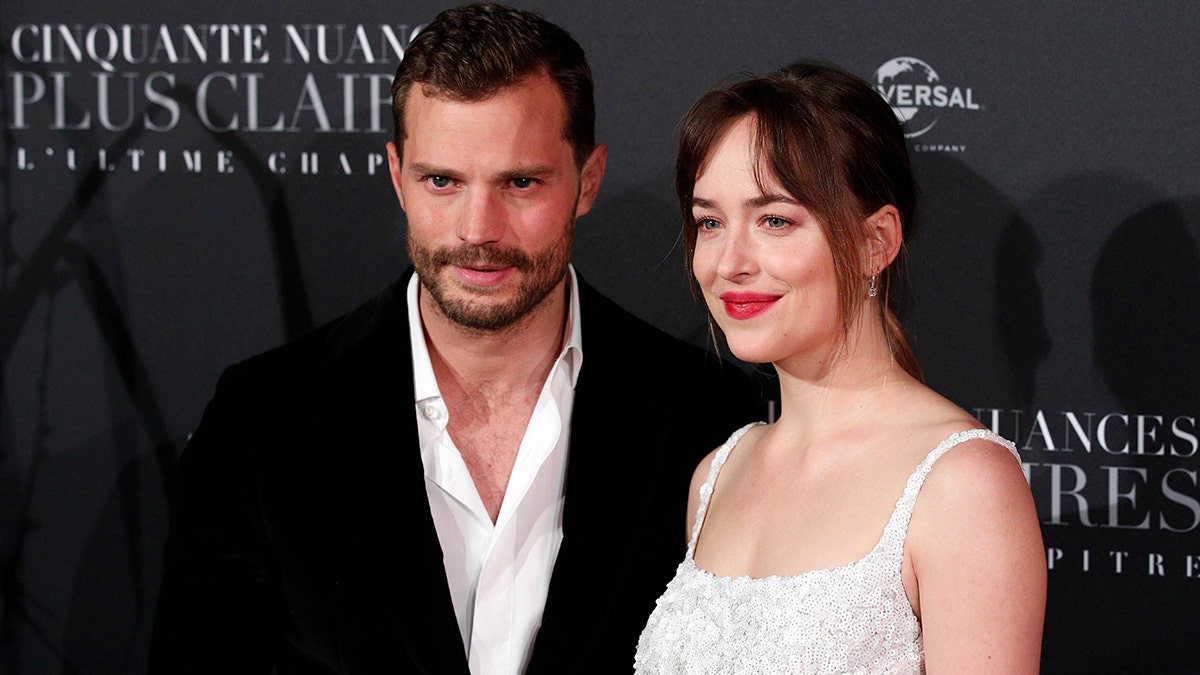 "It was kind of shocking because I didn't realize that no matter how prepared or rehearsed I was, when your senses are taken away like that, you can't control the way your nervous system will react. So it was really tricky to navigate that scene. It was kind of difficult," the actress said of the experience.
But the most unsexy and least glamorous part of shooting the steamy "Fifty Shades" scenes? The glued on underwear.
"Oh yeah, Jamie's little pouch," Johnson recalled. "It's super not glamorous—it's really unsexy. He wore that, and I had these sort of strapless thongs that had glue on them. It's not glue, but it's sticky. They're, like, basically if it were a nipple pastie, but underwear. But it's only sticky at the top, it's not sticky the whole way. It would also come off because the adhesive would wear out, so then they would superglue it to my body so that it wouldn't fall off. And I would wear two of them. It's not painful, I mean, it's barely anything. But I guess you have some sense of being covered. It's f---ing bizarre."