Country star Alan Jackson's son-in-law dies in boating accident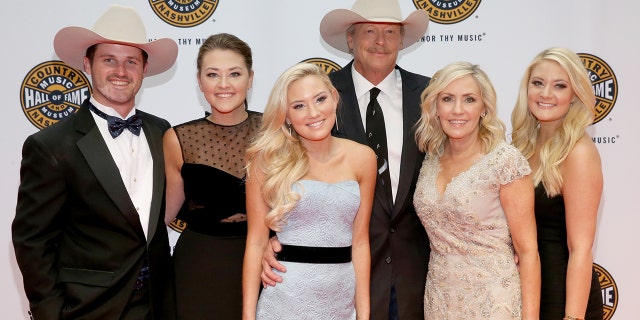 Alan Jackson's son-in-law, Ben Selecman, has died. The 28-year-old was married to the singer's daughter, Mattie.
Selecman died on Wednesday (Sept. 12) due to injuries sustained during a boating accident in Florida. He was the Assistant District Attorney for Davidson County in Tennessee. The District Attorney's office confirmed his death to Taste of Country with this note:
"The District Attorney's Office is saddened to announce the passing of Assistant DA Ben Selecman. General Selecman suffered severe injuries during a boating accident and passed away on September 12. He was 28-years-old.
"District Attorney Glenn Funk said the DA's Office is thankful for every day that Ben had the opportunity to serve the people of Davidson County. Our prayers are with Ben's family. He will be truly missed."
Taste of Country has reached out to Jackson's representatives for more information. WSMV-TV reporter Jimmy Carter first reported the boating accident, sharing that it happened a week ago.
Twenty-eight-year-old Mattie is Jackson's oldest daughter with wife Denise. For the most part they've lived a private life, including private accounts on social media, but her wedding to Selecman was covered extensively in Southern Bride earlier this summer.
Over the years, Jackson has kept property in Florida although it's not clear exactly where in Florida the accident took place. The country icon's upcoming concerts had already been postponed due to Hurricane Florence. In August, the 59-year-old Country Music Hall of Famer scrapped three shows because of a respiratory infection. His next scheduled show is Sept. 21 in Omaha, Neb., with one more for 2018 scheduled the next day in Arkansas.
This is a developing story.