Corrine's Trump joke on 'The Bachelor' irks viewers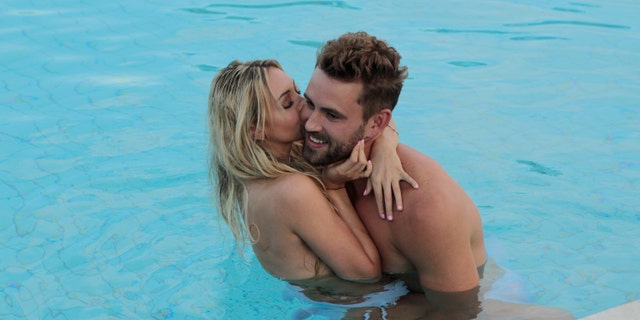 NEWYou can now listen to Fox News articles!
"The Bachelor's" Corrine has become a breakout star on the long-running show. Her off-the-wall antics make her both a fan favorite and a villain to some watchers.
And she hasn't gotten along well with the other contestants on the series, as she's been busy seducing Bachelor Nick Viall.
On Monday night's show, when Corrine was gussying herself up for a date with Viall she decided to give herself a little motivational speech. She exclaimed, "Make America Corrine Again."
While the reality star likely thought she made a clever comment, many viewers were rubbed the wrong way by her quip, especially in the wake of President Donald Trump's executive order that implemented new travel and immigration restrictions for seven countries.
And of course the Internet let Corrine know they were not pleased.

Some viewers, however, defended the starlet.