CNN cuts ties with Reza Aslan following anti-Trump tweets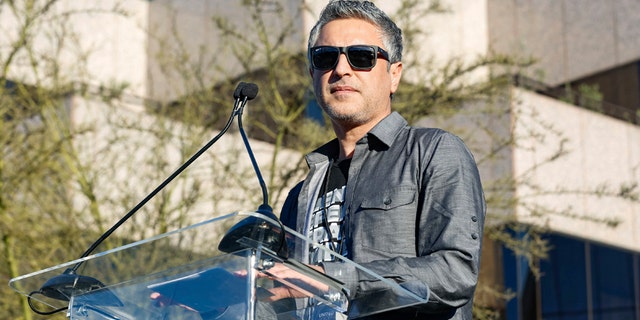 CNN has parted ways with "Believer" host Reza Aslan less than a week after the religious scholar came under fire for a series of heated tweets he made about President Trump.
"CNN has decided to not move forward with production on the acquired series 'Believer with Reza Aslan' (season two)," a CNN rep told Fox News. "We wish Reza and his production team all the best."
Aslan responded, "Obviously I am very disappointed in this decision. 'Believer' means a great deal to me and to the countless viewers it's reached. Its message of religious tolerance and exploration is extremely important right now."
Aslan's tweets came after Trump's June 3 remarks regarding the terrorist attacks in London, calling Trump an "embarrassment to America and a stain on the presidency" and a "piece of s--t."
He later apologized for his language.
Aslan's CNN show faced controversy earlier this year when the 45-year-old ate a human brain with a Hindu cannibalistic sect in an episode that aired in March.
"Believer" was meant to explore a variety of faith-based groups around the world. But his exploration of the cannibalistic sect in India had many people up in arms over what they saw is a misrepresentation of Hinduism.
He apologized on Facebook saying at the time he made it clear on the show that the Aghoris are an "extreme Hindu sect" and "are not representative of Hinduism."
CNN also recently cut ties with Kathy Griffin after the comedian posed with a bloodied Trump mask for a photo shoot. Griffin had previously co-hosted the network's New Years Eve broadcast alongside Anderson Cooper.