CNN boss Jeff Zucker slashing digital operations by cutting jobs, scaling back 'high profile' initiatives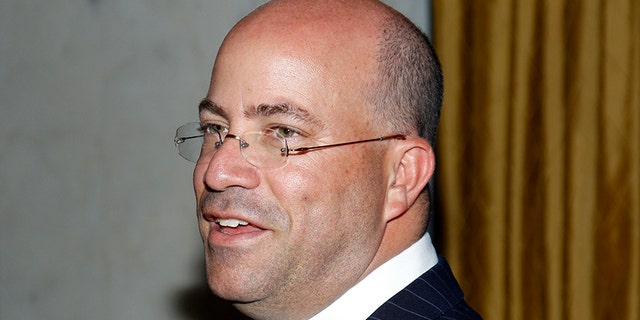 CNN is slashing its digital operations as some of its expensive new initiatives struggle, with plans to lay off as many as 50 people as soon as this week, according to Vanity Fair.
Citing "people familiar with the matter," Vanity Fair reported that CNN will cut employees "around the globe" who "work in premium businesses including CNN Money, video, product, tech and social publishing." The report also notes that "several high profile digital initiatives are being scaled back."
CNN Worldwide President Jeff Zucker has poured millions and millions of dollars into CNN's digital operations, but some of these costly moves have not paid off. BuzzFeed reported in September that CNN's digital unit was "facing a $20 million budget shortfall" while Vanity Fair reports that CNN Digital has missed its revenue targets over the last year by tens of millions of dollars.
Media analyst Jeffrey McCall told Fox News that the layoffs "seem to suggest that CNN may have outkicked its coverage" and Zucker wanted his digital group to "grow too quickly" before having a "comprehensive plan" in place.
"It does seem odd that these cuts are apparently targeted for the digital side at this time, when most strategists seem to think that's an area for potential growth," McCall said. "CNN has made a ton of money in recent months with increased ratings as a result of the Trump administration. Thus, it is curious to see CNN acting like a financial cripple when revenue is heading in the right direction."
In recent years, CNN has been criticized for spending heavily on its digital operations without a coherent strategy, and for appointing executives from old-school television operations -- without the requisite expertise -- as its digital leadership.
"There's a real dearth of experience and knowledge, too many flashy projects and too much leading by press release," a CNN insider told Fox News.
"We've been transparent about our strategy," a CNN spokesman told Vanity Fair. "In order to innovate, grow and experiment, we've added more than 200 jobs in the past 18 months. Not every new project has paid off so we will stop some activities in order to reallocate those resources and enable future experimentation. Organizations that do not make big bets and continuously evolve are the ones that fail."
Last month, YouTube star Casey Neistat -- hired by Zucker on the recommendation of his teenage son -- abruptly walked away from CNN less than two years after CNN reportedly paid more than $20 million for his video-sharing startup Beme. Back in March 2017, Neistat appeared on the cover of The Hollywood Reporter with Zucker and three of the network's biggest stars: Jake Tapper, Anthony Bourdain and W. Kamau Bell.
Now Neistat is gone and CNN's virtual reality productions and Snapchat efforts will be downsized, according to the Vanity Fair report, while CNN's MoneyStream app is expected to be scuttled.
CNN will also "reorganize" a team that focuses on digital companions to various original programs, such as "Anthony Bourdain: Parts Unknown" and "This is Life with Lisa Ling." CNN did not immediately respond when asked if anyone with a byline will be let go.
Vanity Fair reports that cuts will also hit CNN's CNN Money vertical, part of which is its vocal team of media reporters. The media group, led by former New York Times reporter Brian Stelter, has been the most aggressive at CNN when it comes to opposing President Trump. It's unclear if the media team will be affected by the cutbacks to CNN Money.
"Stelter used to be a top-notch media reporter. Now, it's like he thinks his route to stardom is paved by attacking Trump. He's obsessed with claiming Trump is mentally ill and talking about 'Trump's removal under the 25th Amendment.' That's not journalism. It's activism," Media Research Center Vice President Dan Gainor told Fox News.
Gainor suggested that CNN's hard turn left in the last year -- with Zucker pursuing an anti-Trump programming strategy -- may be impacting its digital bottom line.
"The reality is that the media business is changing rapidly and few organizations are handling it well. Two key CNN competitors -- Vice and BuzzFeed -- are having significant problems. Instead of journalists desperately trying to be cool and edgy, maybe a few traditional outlets might try neutral journalism," Gainor said.
University of Florida Master of Arts in Mass Communication Program director Andrew Selepak, Ph.D feels that CNN made a common mistake in the digital landscape by focusing too much on where their audience isn't located.
"Their digital coverage has not produced the revenue needed to maintain the staff costs they are spending. CNN's problem is that they have a limited digital audience and their ventures into Snapchat have not produced the revenue to justify the cost," Selepak told Fox News.
Selepak explained that "CNN's audience skews older" and young people who consume digital news head to places like VICE and other outlets that focused on digital earlier.
"The problem for CNN is that in making cuts to digital, they are thinking short-term. The older audience that watches CNN is only getting older, while younger audiences who don't buy into the CNN digital brand while they are young, never will," Selepak said.
Analysts commenting on the expected lay-offs speculated that CNN is trimming down its bloated digital spending in anticipation of parent company Time Warner's expected acquisition by AT&T, which may have less patience for Zucker's free-spending ways. The acquisition is currently being challenged in court by the Justice Department.
AT&T CEO Randall Stephenson didn't exactly give Zucker his full support when speaking about the network's brass once the deal is approved by the Justice Department's antitrust division.
"We're paying a premium to get Time Warner, and when you pay a big premium, the priority is to not screw it up… CNN's doing quite well, and the priority is to keep management teams in place," Stephenson said. "There will invariably be changes, but the hope is to keep the team in place."