Clooney's 'American' Wins Top Spot at Box Office, Raking in $16M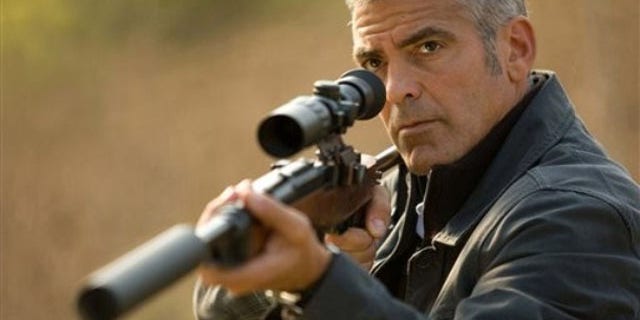 NEWYou can now listen to Fox News articles!
LOS ANGELES -- George Clooney's hitman tale "The American" has captured the top spot at the box office with a $16.4 million debut over the long U.S. Labor Day holiday weekend.
The revenge romp "Machete" and the heist thriller "Takers" were in a duel for second-place.
"Machete" led with $14 million from Friday to Monday. "Takers" followed with $13.5 million, though the two movies were close enough that rankings could change once final numbers are released Tuesday.
"Takers," which had been the No. 1 movie the previous weekend, raised its 10-day total to $40 million.
Since opening Wednesday, "The American" has taken in $19.5 million.
The weekend's other new wide release, Drew Barrymore's romance "Going the Distance," opened with $8.6 million.