Chuck Wicks is dating Jason Aldean's sister Kasi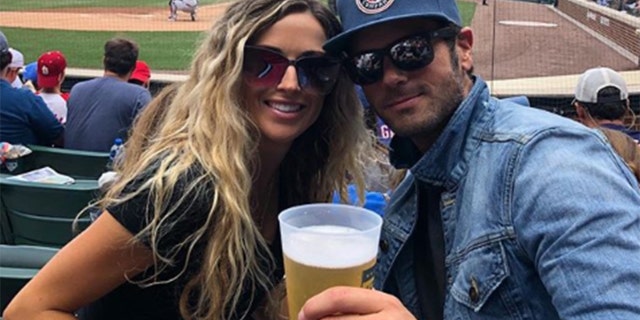 Country singer Chuck Wicks has a new woman in his life.
The 39-year-old went Instagram-official with his new gal, Kasi Williams Morstad.
Morstad is the younger sister of country star Jason Aldean.
Morstad shared a photo of herself riding piggyback on Wicks on Instagram Thursday. She simply captioned it with two lightning bolt emojis.
The new couple fits right in with Morstad's brother and his wife, Brittany Aldean. The foursome shared a photo at one of Aldean's concerts on July 22.
"Last night was another one for the books," Morstad captioned the cute pic.
It's unclear how long the two have been dating but Morstad first shared a photo of the couple on July 21 at a baseball game. The two did make an appearance together on Morstad's sister-in-law's Instagram in June.
Morstad was previously married to Bill Morstad and is stepmom to his three girls from another relationship.