Christina Aguilera Rumors She's In A 'Body Battle' With Britney Spears Debunked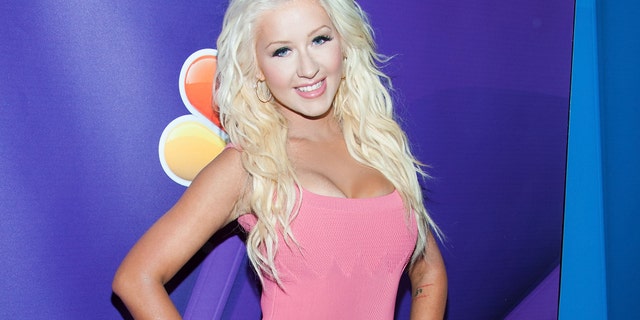 Don't let the tabloid fodder foul you: Christina Aguilera's svelte new figure has nothing to do with her teen queen rival Britney Spears.
After Aguilera debuted a much smaller frame at an event for NBC's "The Voice," a report in OK! Magazine said she and Spears were feuding over who could get the hotter body.
"Neither of them were expecting for the other to debut their hot new bodies in the same week!" the source told the magazine.
The source added Spears "gets a huge thrill out of eclipsing Christina," while Aguilera was "looking forward to rubbing her weight loss" in Spears' face.
However, as rumor patrol site Gossip Cop pointed about, "While Aguilera has indeed lost a great deal of weight, Spears has maintained the same shape for the past couple of years and there was 'no big reveal' when she attended the 'Smurfs 2' premiere last week."
With the fifth season premiere of The Voice just weeks away on Sept. 23, Aguilera has been gearing for her comeback by kicking her weight loss plan into high gear.
The "Feel This Moment" singer has been following a Fresh Diet program online, according to US Weekly.
By restricting herself to 1,600 calories a day, Aguilera is learning to adopt healthier eating habits.
"It's more of a mind-body thing for her," a source told US about her new commitment to a healthy lifestyle. "She believes in exercise that she enjoys, doing strength work as opposed to intense cardio."

Follow us on twitter.com/foxnewslatino
Like us at facebook.com/foxnewslatino