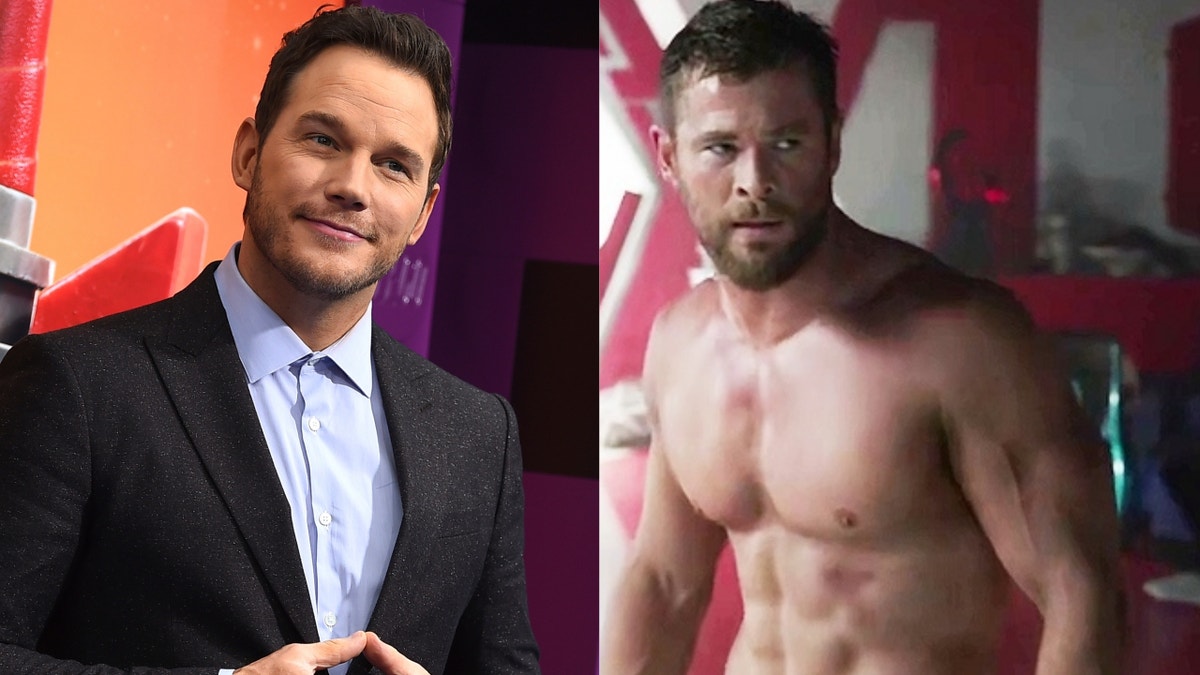 Chris Pratt isn't a sore loser.
CHRIS PRATT ANNOUNCES ENGAGEMENT TO KATHERINE SCHWARZENEGGER
The "Avengers: Infinity War" star admitted that he wasn't upset to not be named the sexiest celebrity named Chris, a title that went to his Marvel co-star Chris Hemsworth.
Pratt, 39, joked to Ellen DeGeneres on Monday, "It was just ... It was just an honor to be nominated, you know?"
CLICK HERE TO GET THE FOX NEWS APP
He explained, "Listen, I'm gonna tell you ... I got nominated when my mom named me Chris, and I was honored by that. Look, I gotta be honest with you, he has my vote too. I mean, look at him! That man is gorgeous."
Pratt told DeGeneres to show a side-by-side of him and the hunky Australian actor showing off his buff bod in a shirtless photo, telling her, "Yeah, I don't have that — that's sexy. Mine has a lot more airbrushing than that."
CHRIS PRATT SLAMS ELLEN PAGE'S CLAIM THAT HIS CHURCH IS ANTI-LGBTQ
The crowd went wild, however, when a shirtless snap of Pratt came onscreen from the first "Guardians of the Galaxy" film.
Pratt cracked that he basically had to starve himself for the movie, telling the crowd, "Yeah, don't do that."
CHRIS HEMSWORTH FEELS 'GROSS' ABOUT HIS WEALTH
When DeGeneres asked if he'd ever do it again, though, Pratt conceded, "I suppose, I'll probably have to."