Charlie Sheen's $100 Million Lawsuit: The Digest Version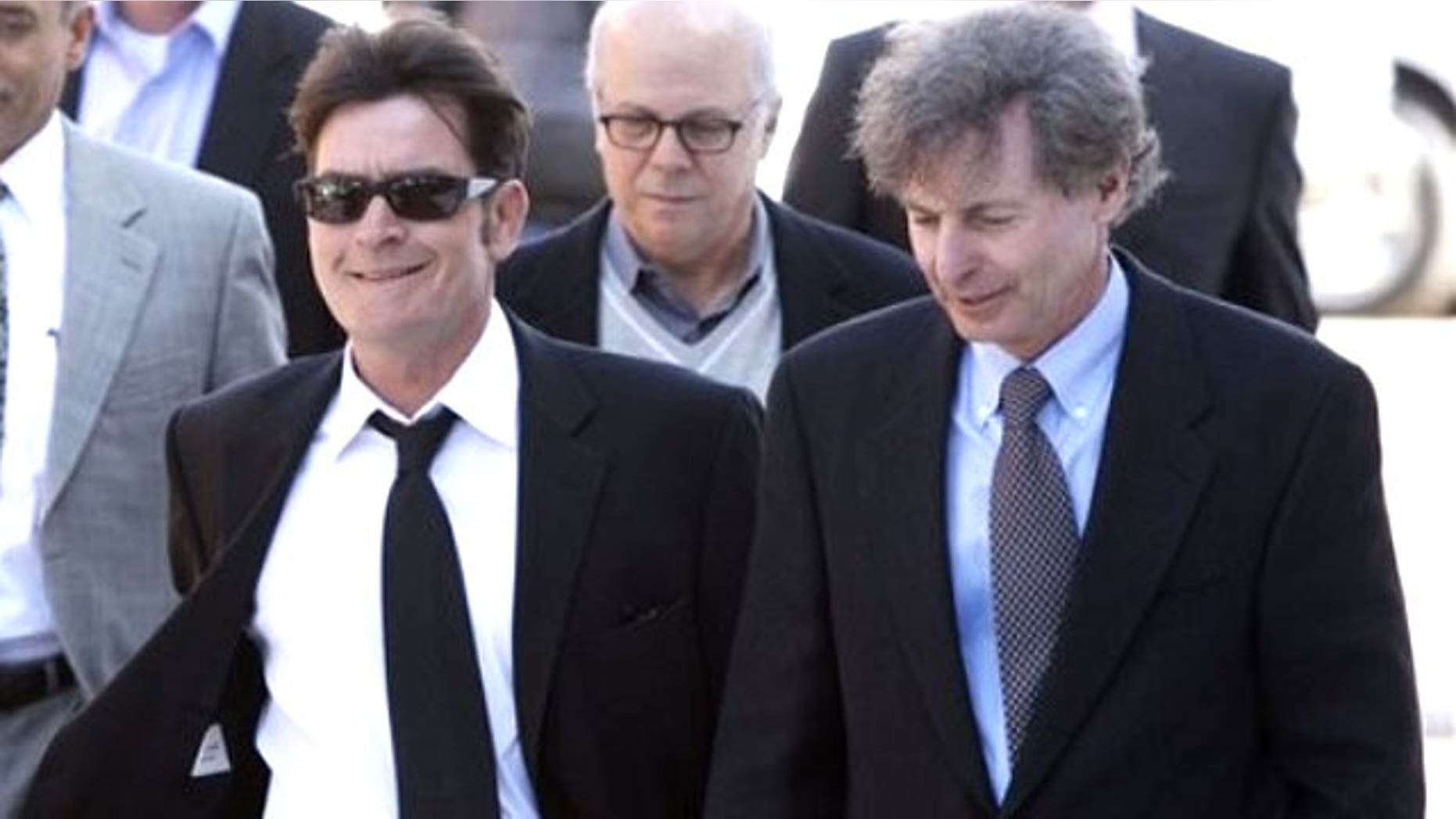 Charlie Sheen's legal smackdown against former boss Chuck Lorre is getting real—$100 million dollars real—and FOX411 has seen the court documents.
Sheen's legal gun Marty Singer and his team fired off a 30-page lawsuit to Lorre, his production company and Warner Bros.—and, boy—is it a doozy.
Noting that he has helped Lorre and Warner Bros. generate "more than a billion dollars" starring in "Two and a Half Men," Sheen and his attorneys demand that in addition to his own compensation, he demands that "the entire cast and crew get paid for the balance of the season's 24 episodes."
"Once you file a lawsuit, you don't get paid and you don't get hired," Sheen's attorney told the Hollywood Reporter of the blackballing that would have happened had the cast and crew filed their own lawsuit. "Charlie is looking out for the people he's working with. Warner Bros. can try to cast this however they want but the complaint speaks for itself."
Sheen and his legal team contend that the actor was fired due to Chuck Lorre's bruised ego—nothing else—therefore, they are entitled to massive monetary damages.
Here are the highlights:
INTENTIONAL INTERFERENCE WITH CONTRACTUAL RELATIONS
Here, Sheen and his legal team claim that when Sheen attempted to return to work after being hospitalized in January, Lorre continued to push back production with a variety of excuses, ultimately ending production of the series, calling Lorre's behavior "purposeful and intentional" and "despicable."
INTENTIONAL INTERFERENCE WITH PROSPECTIVE ECONOMIC ADVANTAGE
Sheen's lawyers allege that Lorre subjected Sheen to "cruel and unjust hardship" by retaliating against Sheen and damaging his relationship with Warner Bros. and CBS.
BREACH OF CONTRACT
This part of the lawsuit cites Sheen's "pay-or-play" clause in his contract, guaranteeing that he be paid for the work of a minimum of 24 episodes per production season, including backend compensation—whether he actually works or not.
BREACH OF THE IMPLIED COVENANT OF GOOD FAITH AND FAIR DEALING
Sheen and his legal team claim that by not paying him for his work, they acted in "bad faith" and managed to "interfere with, injure and frustrate" Sheen's economic benefits.
BREACH OF CONTRACT AS THIRD PARTY BENEFICIARY
RECOVERY OF UNPAID WAGES
Sheen and his attorneys claim that he performed "all conditions, covenants and promises," cited in the acting agreement, and therefore is entitled to damages.
VIOLATION OF CALIFORNIA LABOR CODE PRIVATE ATTORNEY GENERAL ACT
Again citing the "pay-or-play" clause in Sheen's contract, Sheen and his legal team claim that Warner Bros. failure to pay violates California labor codes.
VIOLATION OF FEHA 
Here, Sheen states his intention to comply with the requirements listed in the California labor code, giving notice to Lorre, Warner Bros. and the Labor and Workforce Development Agency. Sheen also seeks civil penalties and attorney's fees.
RETALIATION
With the Eighth Cause of Action, Sheen claims that Warner Bros. "refused to reasonably accommodate" for his "alleged physical and mental disabilities," instead terminating his contract. Claiming that Warner Bros.' terminated Sheen publicly with "malice, fraud or oppression," Sheen's legal team argues that he has suffered "intangible losses" and deserves compensation.
DEMAND FOR A JURY TRIAL
One again, Sheen and his legal team cite Lorre's alleged harassment, saying that he "repeatedly made offensive, derogatory and damaging" comments about Sheen's "alleged physical and mental illness," citing Loore's infamous "vanity cards," demanding that the case be resolved at trial.