Charlie Sheen calls ex-wife Denise Richards 'terrorist,' the 'worst mom alive' in Father's Day rant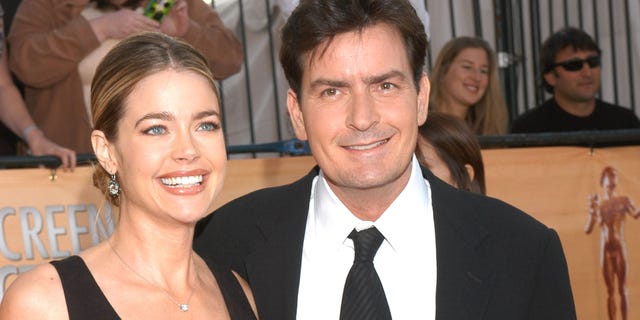 While fathers around the country were happily celebrating Father's Day, Charlie Sheen was anything but.
The actor went on a Twitter rant, slamming ex-wife Denise Richards — she called her a "terrorist" and "the worst mom alive."
"Open letter to the media," Sheen, 49, started. "Denise Richards is a shake down piece of s--t doosh phace & worst mom alive! A despicable charlatan who sux ISIs a--."
"I have paid that Klay-Vinnik leaky diaper over 30 Mil and she calls me a [deadbeat dad]!" he wrote. "See u in court you evil terrorist sack of landfill [trash]. bitch couldn't act hot in a fire or wet in a pool."
It's unclear what provoked Sheen's foul-mouthed Father's Day tirade, although he went on to praise on his other ex-wife Brooke Mueller.
"Brooke M is a sexy star whom I adore; D Richards (is) a heretic washed-up piglet Shame pile," he wrote. "Happy Father's Day!!!"
The tweets have since been deleted.
Richards, who split with Sheen in 2005 after she accused him of threatening her, took the high road on Sunday.
"Happy Dad's Day! @charliesheen have a great trip to Mexico! Kids were disappointed u weren't here for it – Hey we'll celebrate when u r back!" she tweeted.
The actress then retweeted a message that said, "Negative people have a problem for every solution. Ignore them if you can."
She added, "Yup ain't that the truth."