Charlie Daniels: Bob Dylan allowed me to be free with my music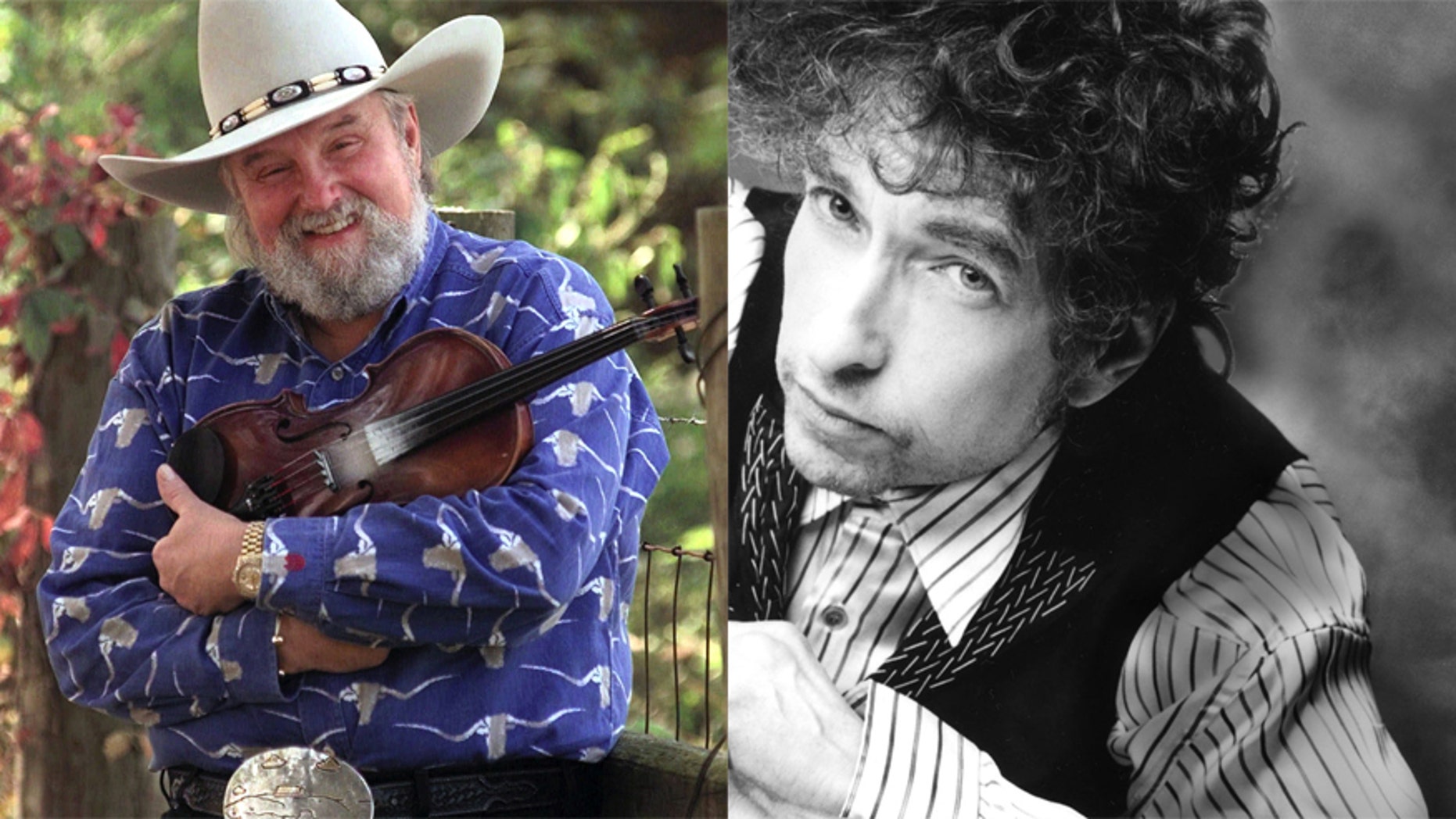 Charlie Daniels might be a music legend himself, but that doesn't mean the country star doesn't have his own musical idols.
Daniels spoke to FOX411 about paying homage to one his biggest musical influences, Bob Dylan.
"I've had in the back of my mind to do a Bob Dylan cover album because I so much admire his work," Daniels told FOX411. "I wanted to get songs that we felt comfortable with that we could kind of put our mark on."
Daniels already had his own successful career before he was introduced to Dylan. His credits included co-writing the hit Elvis Presley tune "It Hurts Me" and singing his own chart-topping tunes. But that didn't stop Daniels from being slightly concerned over meeting his idol.
"I had all these preconceived notions [about Dylan] like everybody did in that day," he said. "The reclusiveness you heard about, and the eccentricity and this kind of you know stand-offish type genius."
But Daniels was glad to discover that Dylan was just a down to earth kind of guy.
"That was so far from the way he was when I met him," he revealed. "He was just a downright nice guy, very humble, sense of humor, and having fun in the studio doing his music with people that were into doing it like we all were."
Once the two were in the studio, the "album just flowed" and soon the music legends were "wishing to cut another 15 songs" because "it was such fun."
Working with Dylan, pushed Daniels to explore a different side to his music.
"Bob Dylan changed the face of popular music more than anybody, he was before The Beatles," said Daniels. "You can see his influences in my music in the freedom. In fact he influenced me because he refused to be put in a box."
Dylan's pioneering attitude opened the door for Daniels and other artists to be free with their music, Daniels told FOX411.
"Dylan absolutely refused to [conform], and opened the door for a lot of people like myself, and a lot of other people that wanted to emulate him in that way, that freedom."
If Daniels had to choose one song that was his favorite to cover, it would have to be "Tangled Up in Blue."
"I like all these songs very much. I like 'Tangled Up in Blue' a lot because it opens up the album and we got a kind of unique sort of arrangement on it."