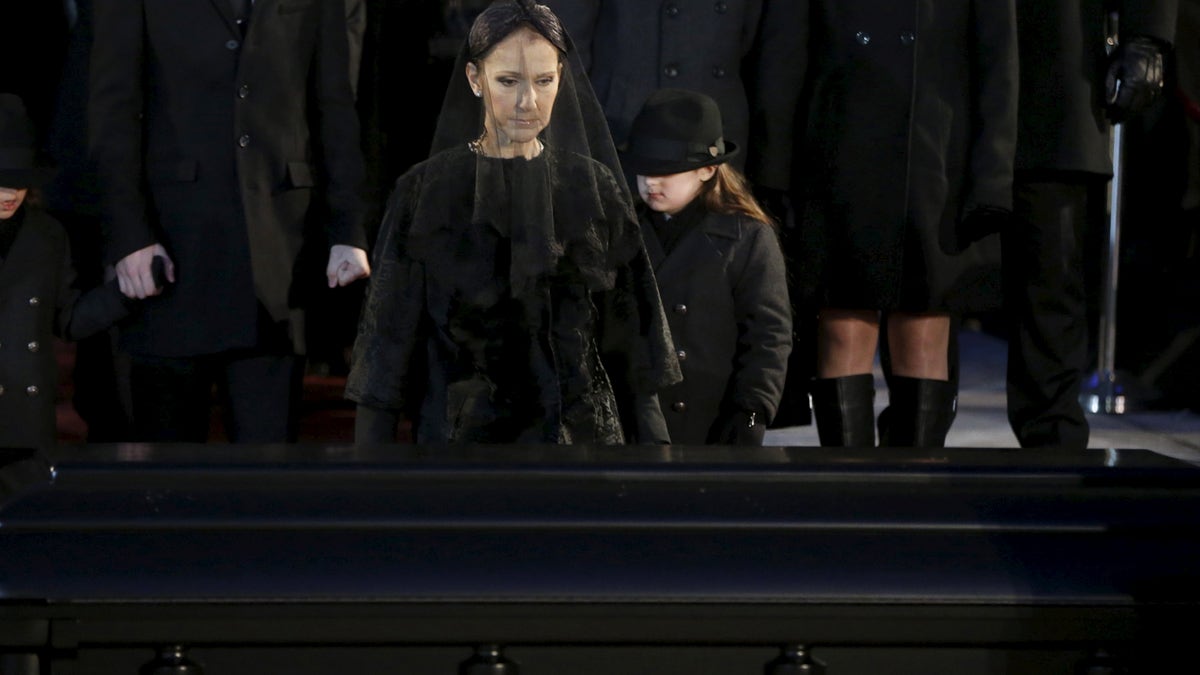 Céline Dion and her children gave a final goodbye to husband and father Rene Angelil at his national funeral held in Montreal on Friday.
The heartbroken GRAMMY winner held hands with her 5-year-old twins Nelson and Eddy as she entered the Notre-Dame Basilica, while 14-year-old son Rene-Charles escorted his maternal grandmother, Therese, into the service.
WATCH: Celine Dion Tearfully Attends Rene Angelil's Open-Casket Wake
While Céline did not perform at the ceremony, a recording of her voice singing in French echoed through the church. Inside, the 47-year-old entertainer placed purple calla lilies on top of Rene's casket.
Click here to subscribe to FOX411's YouTube channel
In one of the most poignant moments of the service, Rene-Charles took the pulpit to honor his late father.
"Dad, you are a tough act to follow, but with your help, everything is going to be fine," Rene-Charles said. "Dad, I promise you we are all going to live up to your standards."
WATCH: Celine Dion's Husband Rene Angelil Dies at 73
Rene died on Jan. 14 after a long battle with throat cancer, just two days before his 74th birthday. As one of his final acts of love to his wife, Rene planned his own funeral to spare Céline the grief.
Throngs of mourners watched as the service was broadcast outside the Basilica -- the same church where the couple exchanged vows in 1994 -- and flags across Quebec waved at half-mast.