CBS honcho Les Moonves tried to destroy Janet Jackson's career after Super Bowl 'Nipplegate': report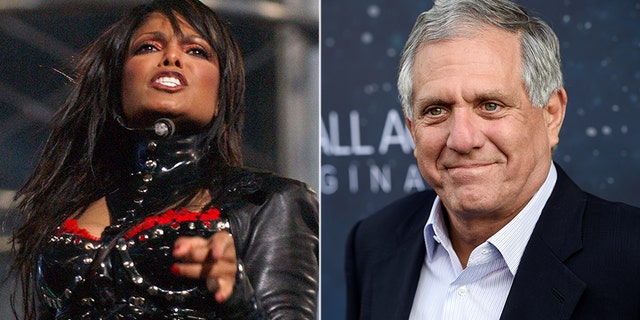 NEWYou can now listen to Fox News articles!
Embattled CBS CEO Les Moonves reportedly held a years-long grudge against Janet Jackson as a result of her 2004 infamous "wardrobe malfunction" at the 2004 Super Bowl Halftime Show. Afterwards, the beleaguered CBS honcho was obsessed with ruining Jackson's career, according to the HuffPost.
Hours after news circulated on Thursday that CBS is close to parting ways with Moonves amid sexual misconduct allegations, HuffPost's Yasher Ali – who has been a prominent voice of the #MeToo movement – published a story examining Moonves' desire to ruin Jackson's career.
"From actors to entertainment lawyers, people who ended up on the wrong side of Moonves would often become his target for years after they upset him," Ali wrote. "One target of Moonves' ire and vengefulness, according to multiple sources, was Janet Jackson."
It has been previously reported that Jackson's music videos and songs were blacklisted by MTV and U.S. radios after her breast was exposed when Justin Timberlake ripped off her corset during the infamous performance dubbed "Nipplegate." The ordeal resulted in a $550,000 fine against CBS issued by the FCC.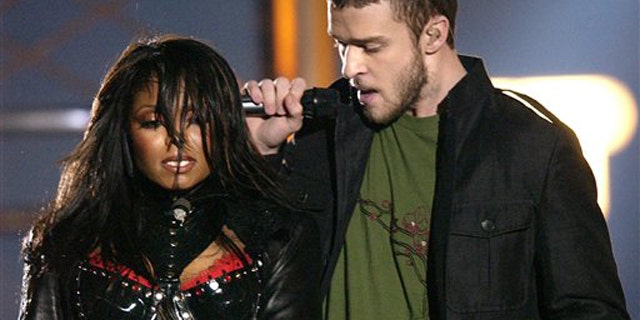 Jackson and Timberlake have been repeatedly said the incident was an accident, claiming a red lace bra was supposed to cover up her breast.
"Moonves, however, was convinced it wasn't a malfunction, but rather an intentional bid to stir up controversy," Ali wrote.
According to Ali, both pop stars were banned from the 2004 Grammys, which aired on CBS a few days after the Super Bowl, but Timberlake was allowed to perform "after he tearfully apologized for the incident."
However, Jackson irked Moonves when she didn't issue a similar apology, according to Ali. The report claims that Moonves "ordered Viacom properties VH1 and MTV, and all Viacom-owned radio stations, to stop playing Jackson's songs and music videos" and he even became enraged when Jackson eventually landed a book deal with a Viacom-owned publishing house.
"The fallout from the incident inflicted significant damage on Jackson's career," Ali wrote. "CBS insiders who spoke to me felt strongly that Moonves played a large part in how Jackson was perceived by the public."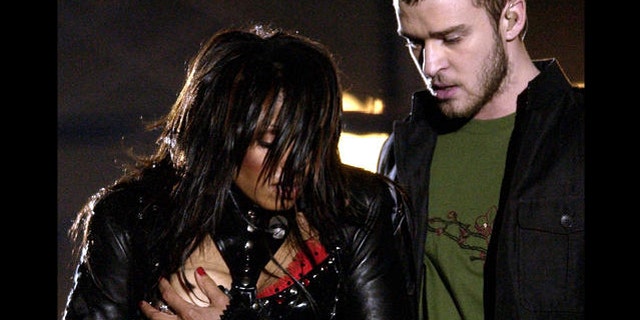 Moonves was the subject of an expose by Pulitzer Prize-winning reporter Ronan Farrow in July that featured six women accusing the CBS honcho of sexual harassment. In addition, more than two dozen company employees, past and present, detailed episodes involving harassment, gender discrimination or retaliation at the network between the 1980s and the 2000s.
In Farrow's report, actress Illeana Douglas accused Moonves of luring her to a hotel to talk business, only to make sexual advances and forcibly kiss her. Dinah Kirgo shared a similar story, in which Moonves is said to have feigned interest in a business meeting, only to pursue a dinner with her alone. Kirgo said she believed that rejecting the CBS CEO's advances had hurt her career.
CBS announced an independent investigation led by influential attorneys Nancy Kestenbaum of Covington & Burling, and Mary Jo White of Debevoise & Plimpton. Moonves admitted to mistakes but denied using his powerful position as network chief for wrongdoing.
Fox Business' Charlie Gasparino reported on Thursday that CBS is close to parting ways with Moonves, who would walk away with an exit package which could exceed $100 million.
"It looks like this guy is on the way out. Imminently," Gasparino said.
Fox News' Katherine Lam contributed to this report.