Carson Daly dishes on guilty pleasure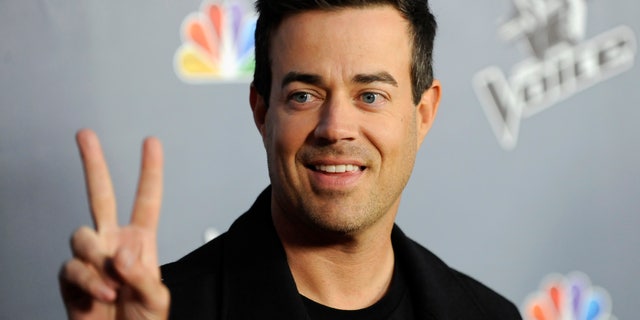 A dozen years after launching "Last Call," Carson Daly's profile at NBC continues to grow. In addition to the latenight series and the net's annual New Year's Eve festivities, he also is a fixture on the "Today" set. Of course, his biggest exposure these days is as host of "The Voice," which returns to NBC on Sept. 22.
Variety: What did you learn from your MTV days on "Total Request Live?"
Carson Daly: "TRL" was live for an hour every day. It was great boot camp or training for "The Voice," just how to handle any situation that could possibly come up in tough circumstances — like teenage girls screaming, musicvideos playing and guests dropping by. It was great training for the 'Today" show, too.
Variety: You won an Emmy as a producer for "The Voice" last year. Where do you keep it?
Daly: I have it in my mancave. I pull it out a lot to remind my children that they shouldn't mess with me. Their father is an Emmy Award-winning producer.
Variety: What's your guilty pleasure TV show?
Daly: My fiancee, Siri, is a food blogger, so I watch a lot of the Food Network. I find myself watching "Cupcake Wars," "Barefoot Contessa" — all these shows that most men would probably not admit to as destination television.
Variety: You had nice things to say about Casey Kasem after his passing. Why was he important to you?
Daly: My mother was in radio, so I grew up around it. Then I ended up getting into radio, interning for Jimmy Kimmel when I was 18. I do a show everyday, and I'm probably most proud of it. So people like Casey who were giants in the business, I have a great deal of respect for radio and all his contributions to it. … And I count backwards for a living — "TRL" was videos from 10 to 1, now I do a weekend countdown show on CBS Radio. I've only been able to raise a family on counting backwards thanks to someone like Casey Kasem.
Variety: You can be seen on NBC in the morning, primetime and latenight. So when can we expect to hear about that role on "Days of Our Lives?"
Daly: I'm going to try out for the valet parker in the external restaurant scene. Actually, I can't believe they let me be on as much as they do.
WATCH: Break Time: Cheryl Burke's last hurrah?