Carre Otis opens up about drug use, starvation during modeling days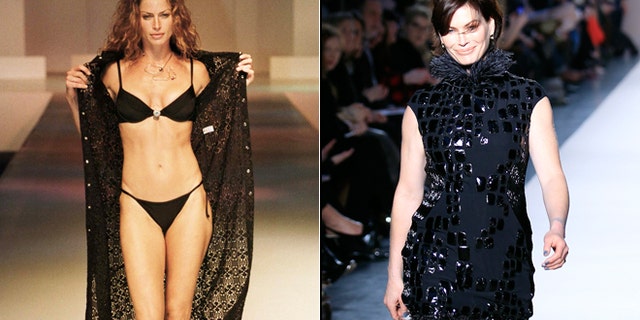 Carre Otis is coming clean about how she managed to become one of the most admired supermodels of late '80s.
The former cover girl is revealing that her highly sought after look was a product of starvation, drugs and even vomiting.
Now, in the latest issue of Vogue Australia, Otis is responding to the hordes of questions she got from the young women who looked up to her, who wrote her letters asking how to achieve her signature style.
"The heavily guarded truth was that I exercised a minimum of two hours a day, seven days a week… My big diet staple was four to six cups of black coffee per day, avoiding even a splash of skim milk since I was terrified of extra calories," she wrote in the essay published in Australia's Herald Sun. "My teeth gradually yellowed from all the coffee, nicotine and worn enamel caused by bile (from stomach acidity due to all the starvation and even vomiting)… One morning, I was sent to the emergency room with heart palpitations and an irregular heartbeat—a culmination of 20 years of starvation. Turns out I'd created three holes in my heart and I needed an emergency ablation surgery. In your letter you said you'd 'die to look like [me].' Well that's almost what I did."

Otis first opened up about her struggles in her 2011 book "Beauty Disrupted: A Memoir."
Click here for more from Vogue Australia and the Herald Sun.