Carol Brady Must Return to Her Six Children After Getting Boot on 'Dancing'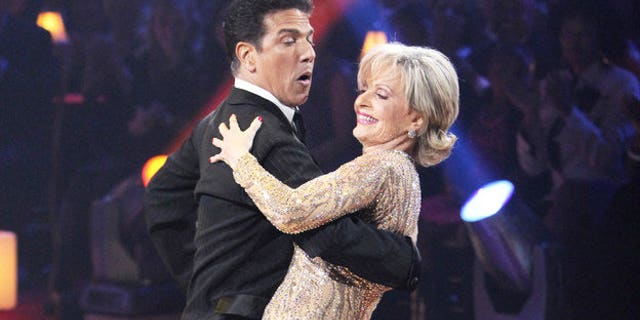 Don't worry Carol, Mike will make it all okay.
And Alice will cook you dinner.
Yes, Mrs. Brady, aka Florence Henderson, was kicked off "Dancing With the Stars."
The 76-year-old actress, a fan of the hit ABC celebrity dance competition show since it premiered, was dismissed from the ballroom Tuesday.
"I have been in TV for over 50 years, and I have to say in all honesty that this is one of the best-produced shows I've ever been on," she said after learning her fate. "I've loved this show since it began. I think it's just a tremendous show. I hope I've inspired people to get up off their behind and move and dance and live and enjoy life."
Henderson shocked many of her "Brady Bunch" fans with her sassy antics during her five weeks on "Dancing." She flashed her bra and abs during the season's premiere episode and performed a few sexy numbers with her professional partner, Corky Ballas.
The two earned their highest score of the season on Monday's episode, when they performed a tango to "The Brady Bunch" theme. But viewers failed to keep them afloat.
Viewer votes are combined with judges' scores to determine which celebrity is ousted each week.
David Hasselhoff, Michael Bolton, Margaret Cho and Mike "The Situation" Sorrentino were eliminated on previous episodes.
Tuesday's show also featured musical performances by Shakira, who sang her new song "Loca," and Jason Derulo, who performed his single, "In My Head," and "Georgia On My Mind."
Returning to dance Monday are actors Kyle Massey and Jennifer Grey, singer-actress Brandy, athletes Rick Fox and Kurt Warner, reality star Audrina Patridge, and Bristol Palin.