Calle 13's Residente directing music video for his debut as solo act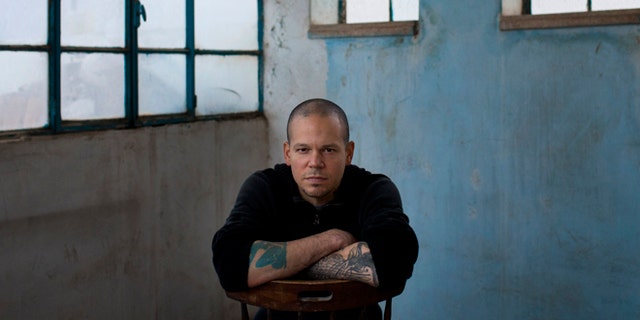 Residente is debuting in two new roles: as a music video director and as a solo musician.
The Puerto Rican superstar from the duo Calle 13 spoke recently with the Associated Press from Madrid, where he recorded the video for the first single from what will be his debut solo album. The video will feature Colombian-American actor, John Leguizamo ( "Carlito's Way"), and Spanish actors Leonor Watling ("Talk to her") and Oscar Jaenada ("Shrimp").
"I came here because I needed people from different places. I was looking for people from different continents, and I thought I would be comfortable doing it here in Spain," Residente said by telephone. "They have a good film school – as good as in Mexico and Argentina."
The song, whose title has not been released, is as international as the cast of the video. For instance, he traveled to Siberia to record harmonic overtone singers in the forest there.
"It's a type of singing in which they shoot out the notes from their throats," said the musician, whose given name is René Pérez. "On the record, all the sounds are real – by 'real' I mean that if you hear an African sound, it's because I went to Africa to record in Africa with a tribe. This first single is in Siberia, in the middle of nowhere."
The piece also includes traditional strings and drums mixed with more modern rhythms. Onscreen, Residente plans to show the evolution of humanity through its physical and social changes.
"From the beginning of mankind," he said, "painted in a simple way, some using different traits of humans to create different characters."
It is the album's concept, he said. "That idea moves the whole album, the songs revolve around that notion."
Even though the video is his directorial debut, Residente said the experience isn't totally alien to him. "It's similar to producing an album," he said.
"The hardest thing perhaps has been getting past the habit of going to a video set and having everybody else get everything ready," he said. "Now it's me who has to call those who are waiting in their dressing rooms, but the creative dynamic is the same as I use to produce my music, to write."
Residente has been interested in visual media for some time. He studied both 2D and 3D animation and has been involved in the making of Calle 13 videos like "Ojos Color Sol" ("Sun-Colored Eyes"), for which the duo enlisted the help of Mexican actor Gael García Bernal.
"It's something that I want to do, and it can be also the beginning of a career that runs parallel to my music – not only directing music videos but bigger things too," he said.
He also has some very impressive advisers.
"Sometimes I write to (Alejandro González) Iñárritu, and he'll answer a few questions, make suggestions, and I have a few of those kinds of friends who can help ... It's good to listen to people who have already experienced a lot."
At a time when fans demand videos of musicians and the medium has become the strongest selling point of the album, Residente believes that artists need to search deep within themselves for inspiration.
"[Videos] have become a tool, but it depends on how you use the medium," he told the AP. "There are artists who use it well, and artists who use it to do the same thing – dancing in a pool and posing in a swimsuit, any nonsense, and that's why they have fans much in the same way that McDonald's has customers buying food that is bad for them."
This is translated from The Associated Press.