Burt Reynolds, legendary actor of 'Smokey and the Bandit' fame, dead at 82
Burt Reynolds, the legendary actor with the disarming smile and trademark mustache who starred in iconic films including "Smokey and the Bandit" and "The Longest Yard," has died, Fox News has confirmed. He was 82.
The actor's agent, Todd Eisner, told us Reynolds died Thursday morning from cardiac arrest.
Reynold's Hollywood career skyrocketed in the '70s after his breakout film role as Lewis Medlock in 1972's "Deliverance." The star went on to appear in nearly 200 films throughout his lifetime.
He received an Oscar nomination for his portrayal of adult film director Jack Horner in 1997's "Boogie Nights."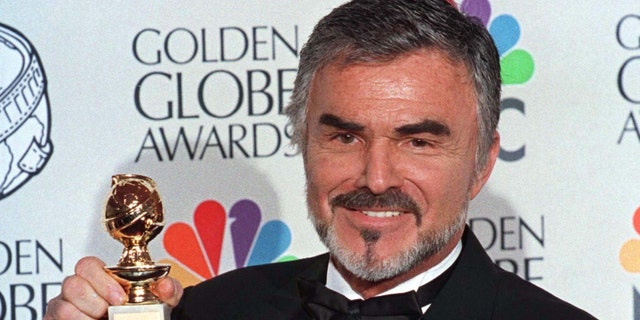 Born Burton Leon Reynolds Jr. in Waycross, Ga., Reynolds attended Florida State University for two years on a football scholarship. However, his promising career as a running back was cut short after he suffered a knee injury in a car accident.
Men are like that, you know. You find the perfect person, and then you do everything you can to screw it up
Reynolds then focused on acting and moved to New York City where he struggled to find his footing. His first credited role was the 1958 TV series "Flight." He also made several guest roles in shows such as "Alfred Hitchcock Presents," "Perry Mason" and "The Twilight Zone," among others.
HOLLYWOOD REACTS TO BURT REYNOLDS' DEATH
The "Smokey and the Bandit" icon dated his co-star, Sally Fields, for five years after they met on the set of the 1977 film. The former couple appeared in four films together before calling it quits in the '80s.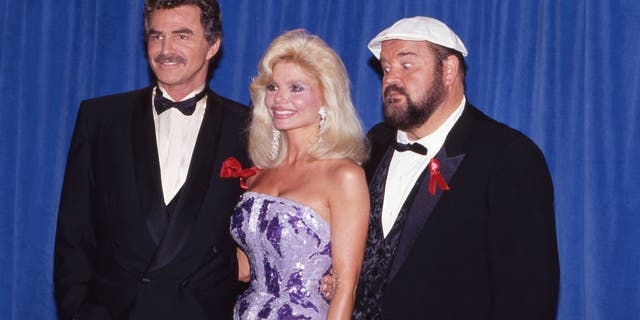 Reynolds would go on to marry actress Loni Anderson in 1988. That marriage ended in 1994. He was also married to English actress Judy Carne from 1963 to 1965.
Reynolds himself admitted over the years that ending his relationship with Field was probably one of the biggest mistakes of his life.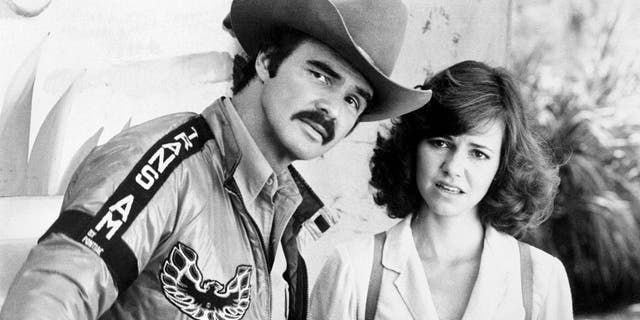 "I miss her terribly," he told Vanity Fair back in 2015. "Even now, it's hard on me. I don't know why I was so stupid. Men are like that, you know. You find the perfect person, and then you do everything you can to screw it up."
Back in March, Reynolds revealed to "Today" show host Hoda Kotb that Field was the love of his life. Reynolds also explained he wanted Field to star with him in "Smokey and the Bandit" but was told the actress was not "sexy."
"I said, 'You don't get it, talent is sexy,'" said Reynolds.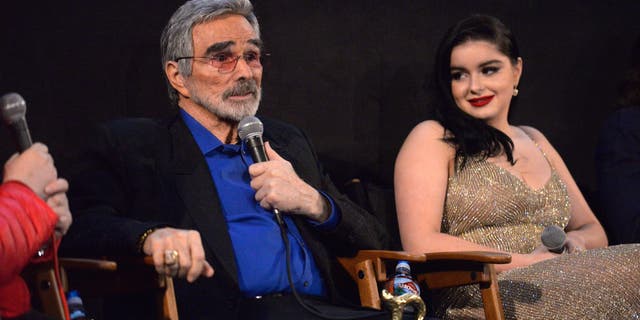 His last completed film, "Defining Moments," is set to be released on December 2018. He was currently filming "Once Upon a Time in Hollywood" opposite Margot Robbie, Brad Pitt and Leonardo DiCaprio. That film, which details the Manson family and their reign of terror over Hollywood, is set to be premiere in 2019.
Reynolds also made his mark in Westerns, such as 1959's "Riverboat" and "Gunsmoke" from 1962 until 1965.
In 2010, Entertainment Tonight reported Reynolds underwent quintuple bypass surgery.
In a statement at the time, Reynolds's rep Erik Kritzer said: "Mr. Reynolds has been released from a hospital in Florida in which he had a planned bypass operation. He wants to thank everyone for their good wishes and states that he has a great motor with brand new pipes and he is feeling great. Doctors plan on a speedy recovery. "
Reynolds is survived by his son Quinton Anderson Reynolds, whom he shared with Loni Anderson.
Fox News' Michelle Pollino contributed to this report.