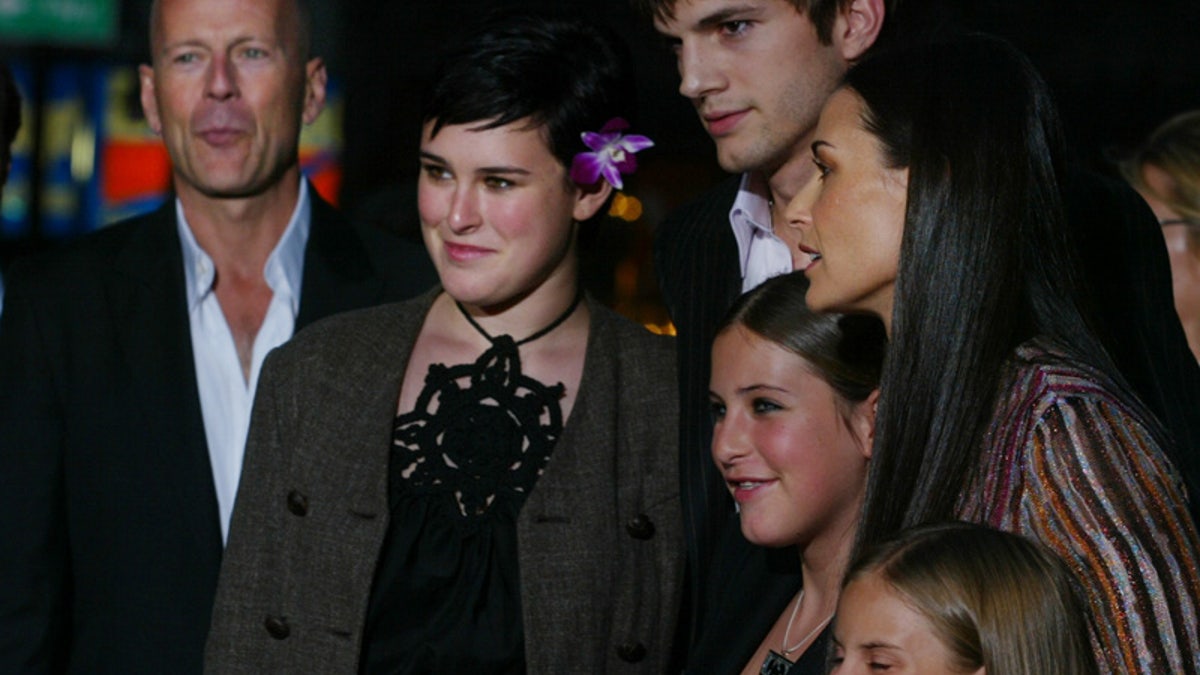 Bruce Willis and Ashton Kutcher were spotted visiting Demi Moore this week as she recovered at her Los Angeles home following her collapse and hospitalization for "exhaustion."
The 49-year-old actress, who was rushed to hospital semi-conscious and convulsing Jan. 23 after allegedly smoking illegal K2 spice, received visits from both men Wednesday, E! Online reported.
Moore announced in November that she was ending her marriage to Kutcher after six years, amid reports that her 33-year-old husband was unfaithful.
Earlier in the week, sources said Kutcher, who was partying in Brazil when Moore collapsed, had not seen his estranged wife for weeks, the New York Post reported.
Meanwhile, it emerged Thursday that "Die Hard" star Willis, 56 -- who is the father of Moore's three daughters, Rumer, 23, Scout, 20, and Tallulah, 18 -- urged Moore to seek help for her declining health before her split with Kutcher.
"He was worried about her and wanted her to get better," a source told People magazine. "Many of her friends did the same thing, but she just wouldn't listen."
Moore and Willis were married from 1987 to 2000. The "Ghost" star previously was married to rock musician Freddy Moore from 1980-85.