Britney Spears sometimes wishes she had become a teacher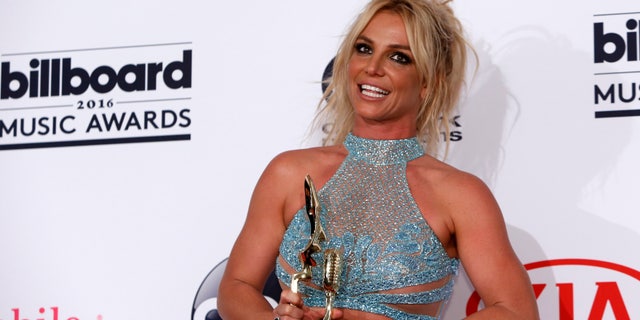 NEWYou can now listen to Fox News articles!
Britney Spears is one of the most successful singers in the world, but even she can't help but think about what life would be like if she wasn't an international icon.
Spears, 34, covers NME's September Apple Music Festival issue, and gets candid about sometimes wanting to switch paths. The pop princess has been in the business since childhood, getting her break when she was cast on Disney's "The Mickey Mouse Club" when she was 11 years old.
"I try not to analyze it too much. I love what I do and I think that helps because it speaks for itself when I perform," she tells the magazine about her choice of career. "Seeing other artists continue to do this kind of thing inspires me too. Because sometimes I'm like, 'What am I doing? Like, I could be a teacher.'"
PICS: Britney Spears Through the Years
"But then I see other people doing it too and I'm like, 'Well, you know, it's probably all they've known for so long, so it just kind of makes sense," she adds.
One of those artists is undoubtedly Beyonce, and Spears admits she's "a little late" on listening to the singer's critically acclaimed album, "Lemonade."
"It's good, really angry, a really hardcore album," she comments. "Most of the time it almost feels like a therapy album. I respect that. She's an artist and that's what she needs to touch on at this moment in her life."
As for her own new album, "Glory," the mother of two says her latest work is the most personal one yet. The "Make Me..." singer says she made sure this time to put her own stamp of approval on everything.
"Honestly, this is the first project where I've really been hands-on," she reveals. "I was really specific about who I worked with, and I've been learning to say no. I'm a people pleaser, so that's hard for me. Even if I don't like something, I'll do it just to make a person happy," she continues. "I made sure this album was everything I wanted it to be. I was really selfish with it."
"The beginning of the project was actually not that great," she admits. "The songs that were coming in were not very good. So we got a new A&R girl, and we totally turned it around, gave it a profound new direction. I wanted to use my voice more. I did different stuff with my voice -- more bluesy and urban stuff, and played around with different things."
WATCH: Britney Spears Recalls 'Awkward,' Disappointing Date -- 'He Just Wasn't That Into Me'
Of course, being a mom to her sons, 11-year-old Sean and 10-year-old Jayden, remains Spears' number one priority. On Sunday, she threw her boys a joint Pokemon Go-themed birthday bash to celebrate their special days, which are only two days apart in September.