Britney Spears fans want to replace New Orleans Confederate monuments with statues of pop singer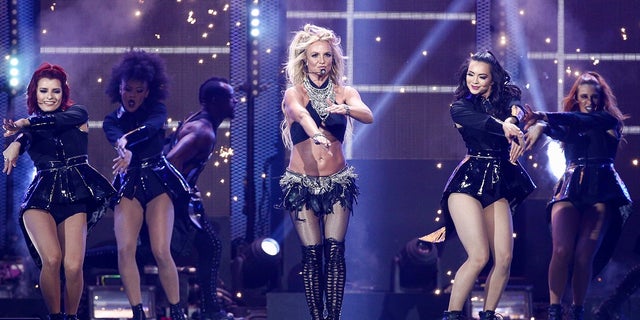 Britney Spears fans want Louisiana officials to replace Confederate monuments in New Orleans to statues of the "Toxic" singer.
The petition on Change.org, which has been signed by over 5,500 people, encourages Louisiana Gov. John Bel Edwards to "do the right thing: Replace the Confederate statues with an actual hero and influencial human being, Britney Spears."
PETITION CALLS FOR MISSY ELLIOTT STATUE TO REPLACE CONFEDERATE MONUMENT IN VIRGINIA
The petition also listed Spears' achievements which included her charity, "The Britney Spears Foundation" that raised $585,000 and donated a chunk of it to those who were affected by Hurricane Katrina, according to the petition.
Earlier this month, Spears donated some of her Las Vegas show ticket sales to Louisiana schools for flood recovery.
"Before becoming one of the world's most important and influential pop legends, Britney Spears was living life in a small southern town by the name of Kentwood, Louisiana," the petition stated.
BRITNEY SPEARS SLAMS THE MEDIA AT LAS VEGAS CONCERT: 'I LIKE TO KEEP IT REAL'
"Not only has Britney proven her talent, but she's proven her strength of character by not only overcoming highly publicized mental breakdown, but by continuously working towards improving herself. She's an inspiration to millions," the petition continued.
The petition followed a similar one that was started last week asking fans of rapper Missy Elliott to sign the effort asking to replace a Confederate statue in Olde Town Portsmouth, Va. to a monument of the "Work It" singer.
The Associated Press contributed to this report.