Brandon Lee thanks Tommy Lee for paying for his rehab, offers to pay for dad's 'treatment' amid ongoing feud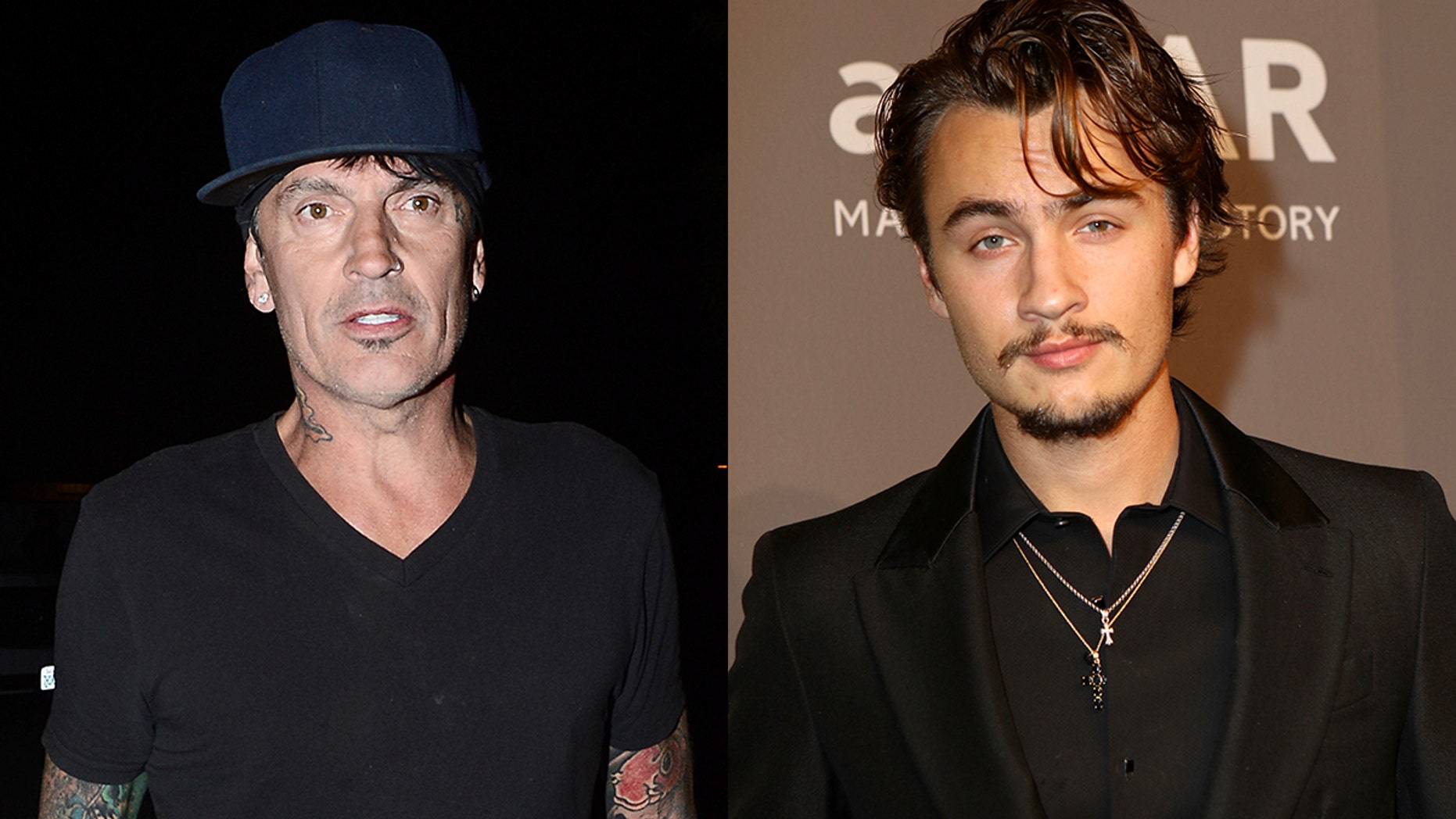 Hours after Tommy Lee claimed he paid for his son Brandon's rehab, the 22-year-old took to social media to confirm the allegation.
"I thank my Dad for paying for my treatment," Brandon wrote in a note on Instagram. "It's the best thing he has ever done for me. Today I am almost two years sober. Every day that goes by I feel ever more grateful. My clear mind has allowed me to do a lot with this time. So much so that I would like to offer to pay for his treatment."
On Tuesday, the Mötley Crüe drummer detailed how much he's allegedly spent on Brandon over the past year.
"Rehab for son: $130,000, Party for son's 21st birthday last year: $40,000," Tommy wrote on Instagram. "Medical Bills after son knocks his father unconscious and uses 'alcoholism' as scapegoat: $10,000, Son acting like a victim on social media on father's day: Priceless."
Tommy and Brandon's posts come two days after the 55-year-old shared a Father's Day post saying "sometimes" he feels like he "failed as a father," pointing to his kids not knowing "the value of things" as his reasoning.
"If they break something, they don't care because they know they'll just get a new one, if they hurt someone, they don't care because so many people tell them it's OK," wrote Tommy on Instagram, adding "I never wanted this for my kids."
The musician went on to say that ex-wife, Pamela Anderson "has a lot to do with it."
"I know I'm not fully to blame, because their mom has a lot to do with it, enabling bad behavior and buying them things when they weren't good, but I guess I hoped at the end of the day they would end up kind," shared Tommy. "I love them dearly, don't get me wrong, but man, sometimes it's really tough to watch your kids grow up without those morals. Nothing can really prepare you for fatherhood .... I love my boys but they can be a--holes too...and that's the truth (Cue Honest Guy music)."
Brandon reportedly responded by posting a video on Instagram of Lee unconcious after an alleged fight between the father-and-son in March.
According to Page Six, Brandon replaced the video with a message: "Tommy. If you want to bad mouth me, do it to my face. You post something for the world to see, saying that I'm a bad kid and my mom is a bad mother, what do you expect?" he wrote.
"Seriously, who's the f-n adult here?" Brandon continued. "How would you even know if I'm a bad kid, you're not even around enough to know what kind of a person I am. I understand that your feelings must be hurt still about how things went down. But please stop posting all of this on social media, it's making us all act like kids. Let's just drop it dude. You're mad I didn't say Happy Father's Day to you?? So what?! My birthday was on June 5th motherf--ker … I didn't hear s--t from you … and I didn't go telling the world what a let down you are. Come on man. It's time to move on. Let's keep this private."