Brandi Glanville turns on Andy Cohen during 'Housewives' reunion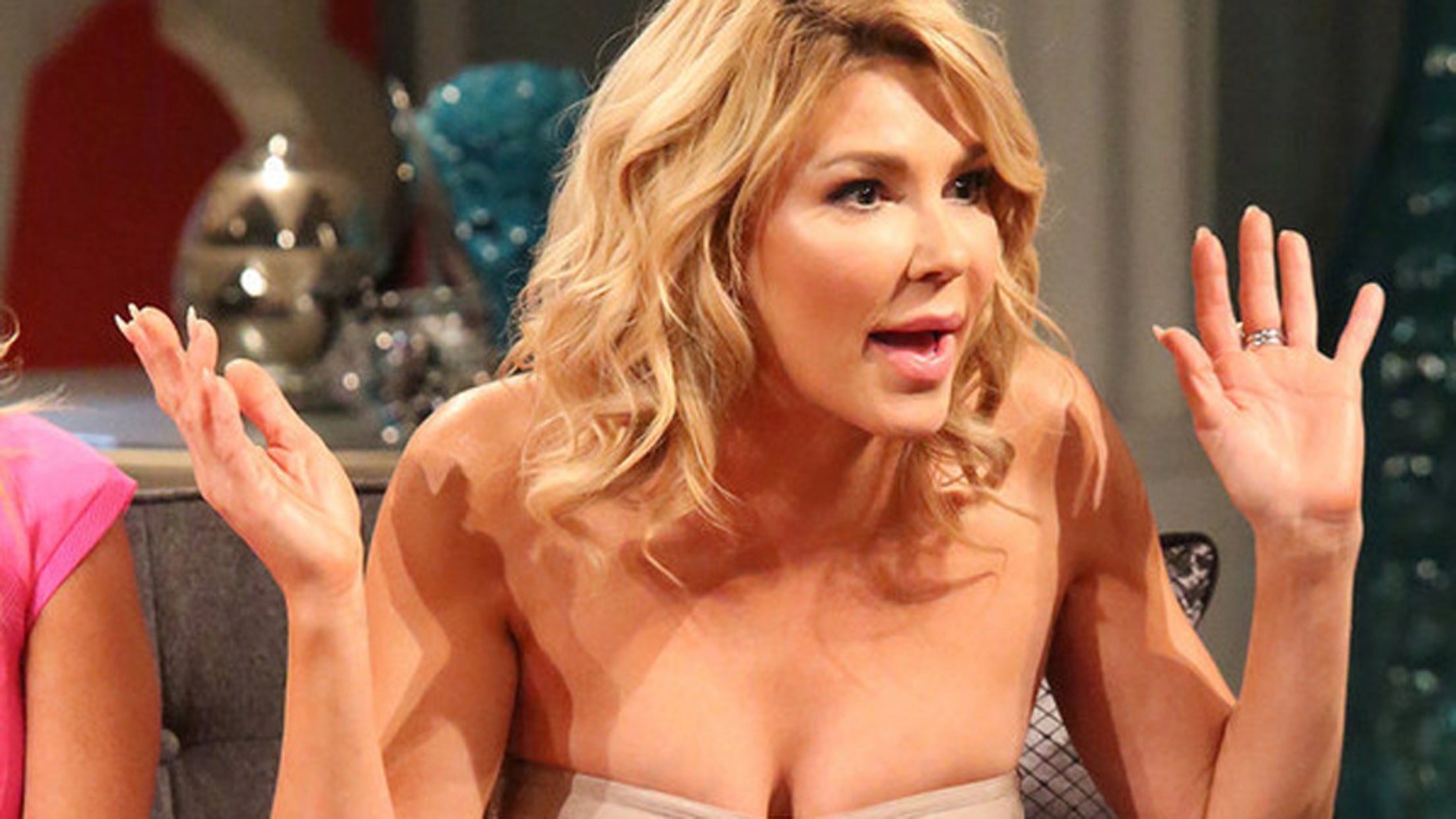 Brandi Glanville has become known for her unfiltered freak outs on "The Real Housewives of Beverly Hills," and Tuesday night's reunion episode was no different.
The ex-wife of Eddie Cibrian, famous for her feuds with his second wife LeAnn Rimes, didn't hold back during the reunion taping, spewing angry thoughts at castmates Kyle Richards and Lisa Vanderpump. But at one point, Glanville seemingly shocked everyone on the set when she tore into host Andy Cohen.
Cohen, who serves as the moderator on the reunion shows, tried to defend Glanville in a roundabout way. In a segment where the cast was discussing when Glanville slapped Vanderpump, Glanville kept insisting the two had been having fun and the slap was malicious.
Vanderpump wasn't buying Glanville's defense and kept insisting the slap went too far.
In an attempt to make Glanville's point about the humor that led up to the slap, Cohen said, "It's almost as if you're playing with your dog and all of a sudden your dog bites you by mistake."
"F--you! Who says that?" Glanville fired at Cohen.
Cohen tried to explain, "No! I mean you're playing and then it goes one step too far."
But Glanville wasn't having it, "No, that's bulls--t. You don't say that. I've taken enough abuse since I've been here, I'm not going to take it from you too."
Cohen looked shocked at Glanville's outrage, telling her repeatedly he was standing up for her, but the conversation awkwardly moved on with a bitter Glanville glaring at Cohen as he continued to moderate. Eventually, she redirected her anger to castmate Richards.
Cohen didn't comment on the hoopla, but he retweeted a post a fan sent his way.