Brad Pitt and Angelina Jolie launching their own wine: Strangest celebrity product?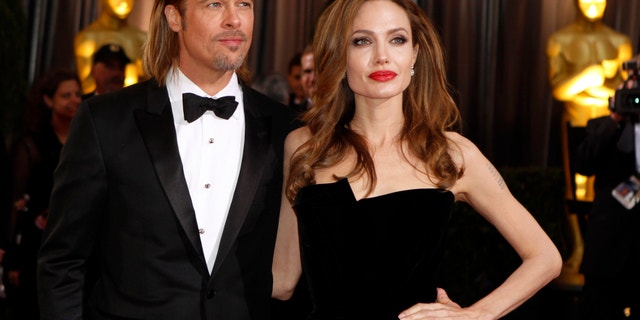 The world's most genetically blessed couple is releasing their own wine next month, Bloomberg reports. And we trust Brad and Angelina's taste in wine because ... oh, because they own a 1,000-acre wine estate in Provence, France.
But does being rich enough to own property just about everywhere make you an expert in swirling and sipping? According to winemaker Marc Perrin, who is partnering with the Jolie-Pitts in the venture, it does. "If you knew Brad and Angelina, you would see they are in search of perfection in everything," Perrin told Bloomberg.
SODAHEAD SLIDESHOW: See the strangest celebrity products.
But Brangelina's wine isn't even the strangest celebrity product we've heard about. You knew he was a rock god, but did you know that Aerosmith guitarist Joe Perry has his own Rock Your World hot sauce? We pity the fool who bought one of Mr. T's Flavorwave Ovens. And what does Snooki have to do with fluffy slippers?
PHOTOS: See the latest celebrity pictures to hit the Internet.
From Pauly D's lip balm to Katy Perry's fake eyelashes, let us know: What's the strangest celeb product?