Bob Hope was determined to entertain American troops and give back to the country he loved, says daughter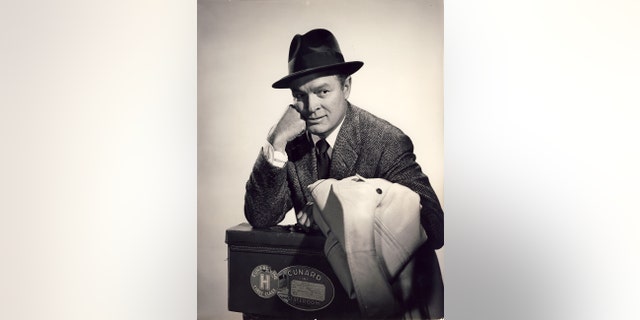 NEWYou can now listen to Fox News articles!
From vaudeville to Hollywood, Bob Hope conquered it all as a beloved showman — but his greatest achievement was entertaining the troops.
At the time of his death in 2003 at age 100, the New York Times reported the film, TV and stage star performed nearly all of his 400 radio programs at military bases and embarked on annual tours where he delighted American servicemen with his sidesplitting monologues. Hope even took time to befriend weary soldiers and, as his name implies, deliver hope to those fighting for their country.
His eight-decade career is the subject of a new PBS documentary, titled "American Masters: This is Bob Hope…," which explores his contributions as a comedian, actor and proud patriot. And the unabridged director's cut features over 35 minutes of footage just for fans.
Fox News spoke with his daughter Linda about growing up with Hope.
Fox News: What are some of your favorite memories involving your dad?
Linda Hope: The fun of his homecomings. When he would go away usually for several weeks at a time and finally come home, we anticipated it for days. Particularly right around the holidays because my mother had a rule that when dad was away at Christmas, we would only be able to open just a few presents on Christmas Day.
Then we would save the rest of our gifts so we can have a Christmas with dad. It was always much more fun that way. We basically had two Christmases…. It was always a great time with wonderful food. He loved roast lamb. We actually used to have that at least every other week, up to once a week. He loved it so much. And lemon meringue pie, he loved. Those were two things his mother used to make for him when he was growing up.
Fox News: When did his passion for entertaining the troops begin?
Hope: It started back before we had gotten into the Second World War and my dad was doing his radio broadcast. He had moved out to Los Angeles from New York. He was doing his show out of the NBC studio in Los Angeles. The troops were starting to build up a little bit. There was a sense that war was eminent. Roosevelt had tried to keep us out of the war for so long, but finally the writing was on the wall. Hitler was gobbling up all of Europe and a lot of young men were signing up. A lot of these bases around Los Angeles were filled with young men.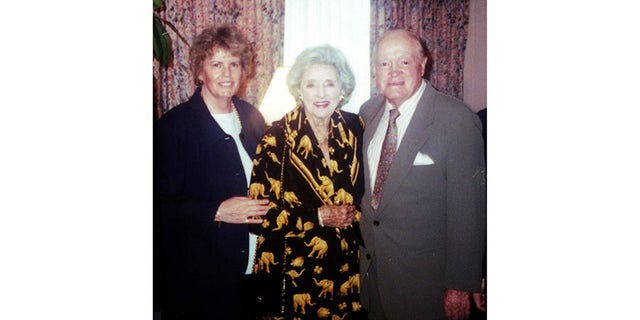 It turns out one of dad's writers had a brother who was stationed in March Field in Riverside, California. He said, "Why don't you think about bringing your show out here? There's lots of guys and I know they would love to see you." So he did that. He couldn't believe the number of people in the audience because in a studio audience, you get 100-150 at most. But here, he had thousands of guys that were yelling and screaming. He loved the sound of laughter, clapping and people having fun. And I think he grew addicted to that over the years. He needed to be out there with those guys and make them laugh.
Fox News: Did he meet with the troops after his performances?
Hope: He certainly did. When he would go to different bases, he would always have a meal with them, see if they were exercising or take part in whatever it was they were doing. He took it all very seriously. It was very important for him to spend one-on-one time with the different troops.
Fox News: How did Bob Hope give back to veterans?
Hope: He would go to the hospitals all the time and just show up. Sometimes we would say, "Where did dad go?" And my mom would go, "Oh, he went to the VA hospital in Los Angeles to spend a few hours with the guys." He would also do that if he was traveling someplace and there was a VA hospital there. He would make a visit and spend time with the different men while going through the different wards.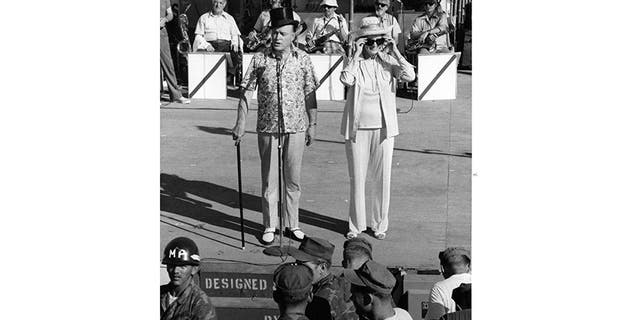 Fox News: How did your family cope with the absence?
Hope: I think we coped very well… My mom would always remind us that dad was out entertaining lots of other little boys and girls, dads and brothers and all that. It was important and we should be very proud of the work he did. So any kind of resentment we might have felt was greatly diminished by that. We felt very privileged to get our dad back so quickly… it was important for dad to remind the guys fighting that people loved them and thought about them.
Fox News: How did Bob Hope feel about being recognized as a proud patriot in Hollywood?
Hope: He was very proud of that. This was his adopted country. He came from England when he was a boy. He loved what he was able to accomplish in this country.
Fox News: You also had the chance to work for your dad around 1975.
Hope: After I got a divorce, I was looking for work and it turned out he had an opening in his company. I went in there and was involved with the development of new shows… He asked me to take on the producing chores, which I did. Then eventually, I ran his company. It took me eight years or so before I was able to do that, but I did. I was very pleased to be working for him.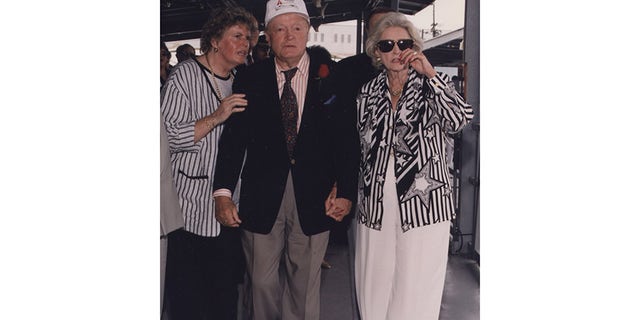 Fox News: How was he as a boss?
Hope: He was a pretty good boss. He was pretty strict, but I had trouble sometimes getting him to pay attention to his television schedule because he loved that live audience. And he would go around the country making personal appearances and tours.
He was reluctant really, almost, to get down to business and deal with his television shows. And then he really didn't care for rehearsing. He just liked to go in and wing it. Sometimes that worked and sometimes it didn't! I used to say, "Dad, [rehearsing] is not for you, it's for your guest, so that they know what's going on. You know what's in your head, but they don't." It worked out fine, we got along very well.
Fox News: What's a fun fact about your father that would surprise fans today?
Hope: He loved to go on walks, particularly before he went to sleep… After he finished a show at night around 11 or 12, he would go for a walk. Sometimes it wouldn't be in the best area… but it didn't bother him at all. He would pass people on the sidewalk. He said a couple of times he would be walking down the sidewalk and a guy who had one too many would look up at him and say, "Good God, are my eyes deceiving me? Is that Bob Hope?" He would say, "Yeah, that's fine, go back to sleep." He loved to do his walks at night.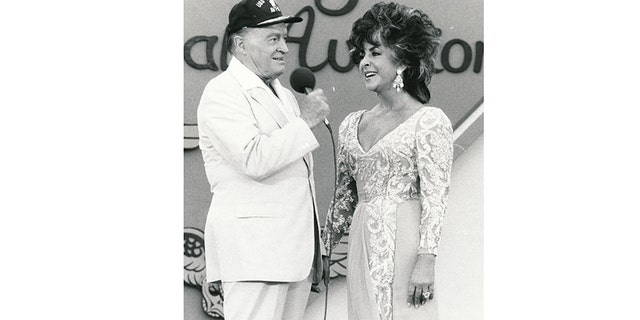 Fox News: What do you hope audiences will get from this special?
Hope: I hope they will have an appreciation of what this one man was able to accomplish with his life. If you really want something badly, you [work] very hard for it and you can have it, especially in this country. And he was always very grateful for that.
The unabridged director's cut of "American Masters: This is Bob Hope…" premieres Friday, December 29 on PBS.