Billy Dee Williams returning as Lando Calrissian in 'Star Wars: Episode IX'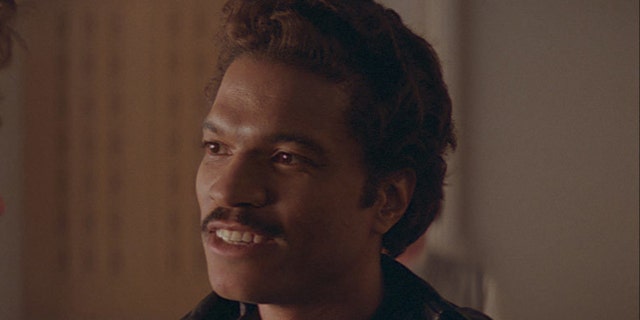 The original Lando Calrissian is coming back to the big screen. Multiple media outlets report that actor Billy Dee Williams will reprise his role as the iconic science fiction character in the upcoming ninth installment in J.J. Abrams' "Star Wars" revival.
According to The Hollywood Reporter, rumors of Williams, 81, returning to the "Star Wars" franchise have been percolating amongst fans for a while. However, things took a turn recently when the actor bowed out of a convention citing a conflict with a movie schedule. The outlet was able to confirm that the conflict was indeed to film the yet-untitled "Star Wars" film.
For those unfamiliar, Lando appeared first in the 1980 movie "Star Wars: The Empire Strikes Back" in Cloud City. Williams last portrayed him in "Star Wars: Return of the Jedi" in 1983, aside from doing voice work for the character in various video game and animated projects. However, the last time the character was on the big screen was just recently when Donald Glover played a young version of Lando in the Ron Howard-directed "Solo: A Star Wars Story."
Unfortunately for fans, there's no word yet on exactly how Lando will appear in the upcoming movie or what role he'll have. As fans will note, it's hard to even speculate as to what side of the galactic conflict he'll be on between the First Order and the Rebellion as his character is not necessarily known for his strict adherence to friendships or other loyalties.
He joins the likes of Mark Hamill, Harrison Ford and Carrie Fisher as members of the original trilogy cast that are lending their talents to the new series. He'll join new cast members Daisy Ridley, John Boyega, Oscar Isaac, Adam Driver and Kelly Marie Tran.