Bill Cosby found guilty of sexual assault: A look at the case
Bill Cosby was sentenced to three to 10 years in state prison Tuesday, more than 14 years after he gave Andrea Constand pills that left her incapacitated in his home.
The 81-year-old once-revered comedian was found guilty by a jury of sexual assault in April for drugging and molesting Constand, a former Temple University employee, in his Philadelphia home in 2004. He was convicted of three counts of aggravated indecent assault.
The hearing, which began on Sept. 24, lasted only two days. During, the judge declared Cosby to be a "sexually violent predator," meaning Cosby must undergo monthly counseling for the rest of his life and report quarterly to authorities. His name will appear on a sex offender registry sent to neighbors, schools and victims.
"It is time for justice. Mr. Cosby, this has all circled back to you. The time has come," said Montgomery County Judge Steven O'Neill. He also denied bail for Cosby.
Cosby's fall from grace is the first celebrity trial of the #MeToo era. More than a decade prior, Constand sued Cosby in 2005, settling for nearly $3.4 million. In the deposition for that case, Cosby admitted to buying Quaaludes and giving women drugs and alcohol before sex – although he said every interaction was consensual.
But in 2014, comedian Hannibal Buress called Cosby a rapist during a show – opening the floodgates for more than 60 women to come forward and accuse the television star once called "America's Dad" of rape and sexual assault.
Constand's allegations are the only ones that brought a criminal case against Cosby. Many of the other women's accusations fall outside of the statute of limitations.
Read on for a look at the case.
The allegations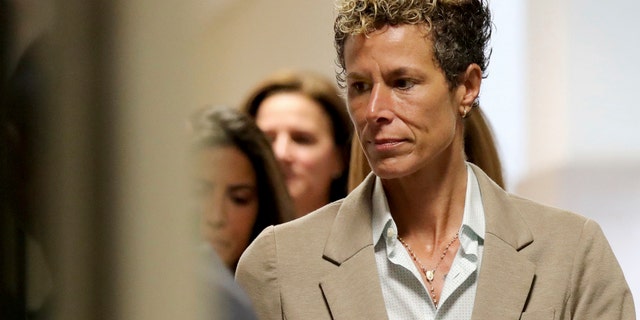 Andrea Constand said she met Cosby when she was the director for the women's basketball team at Temple, Cosby's alma mater. The pair "developed what [Constand] believed to be a sincere friendship," and Constand eventually looked to the older man as a mentor, according to court documents.
She said Cosby made sexual advances toward her multiple times, but each time she turned him down. But on one specific visit to his home in January 2004, Cosby gave her "three blue pills" that blurred her vision and made her feel as though she was "in and out" of consciousness, according to court records.
BILL COSBY IS MENTALLY PREPARING HIMSELF FOR PRISON
Cosby then engaged in sex acts with Constand, while she could not move or speak, that she did not consent to, she said.
In court, Constand's mother testified, saying she spoke to Cosby on the phone about one year after the alleged incident. During the conversation, she said, Cosby apologized after he described in graphic detail the encounter. Gianna Constand also said her daughter would scream in her sleep after the assault.
Countering defense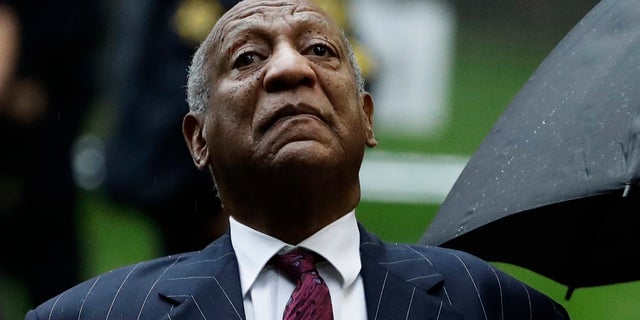 Throughout the trial, Cosby maintained that any interaction between the pair was consensual.
The jury heard Cosby's past testimony addressing the Quaaludes given to women before sex. He said the pills were "the same as a person [who] would say, 'Have a drink [of alcohol],'"
Cosby's defense tried to portray Constand as an opportunist who feigned romantic interest in him and then leveled a false accusation of sexual assault so she could file a lawsuit. The defense also noted that Constand called him twice on Valentine's Day, about a month after the alleged assault.
BILL COSBY RECOMMENDED TO BE CLASSIFIED AS 'SEXUALLY VIOLENT PREDATOR' BY PENNSYLVANIA BOARD
Constand said those calls were about basketball to a person she once considered to be a mentor. Records showed she made two brief calls to Cosby on Feb. 14, 2004, around the time of a Temple home game.
Cosby's legal team for the retrial was led by former Michael Jackson attorney Tom Mesereau. However, Cosby fired Mesereau ahead of the sentencing hearing.
#MeToo effect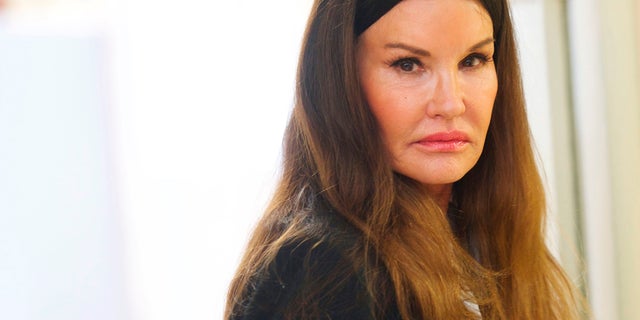 Prosecutors had hoped to call as many as 19 other accusers to show a pattern of "prior bad acts" over five decades; in the first trial, only one woman was allowed to do so.
But in the retrial, five women testified, including model and reality television star Janice Dickinson. Dickinson, now 63, has alleged Cosby drugged her, rendering her unconscious, and sexually assaulted her when she was 27.
CELEBRITIES REACT TO BILL COSBY GUILTY VERDICT
Dickinson said she did not come forward about what allegedly happened to her at the time because she was afraid of retaliation and damage to her career. After Cosby's sentencing, Dickinson said she felt "vindicated."
The other women who testified were: Lise-Lotte Lublin, Chelan Lasha, Janice Baker-Kinney and Heidi Thomas.
First mistrial
Cosby's original trial ended in a mistrial on June 17, 2017 after the jury deliberated for more than 52 hours over six days and still couldn't reach a verdict.
Prosecutors immediately promised to retry Cosby, who was freed from prison on $1 million bail.
Fox News' Tyler McCarthy, Lissa Kaplan and The Associated Press contributed to this report.