Bill Cosby faces Janice Dickinson, 4 other accusers during sexual assault retrial
As Bill Cosby is back in court in April for his sexual assault retrial, he is facing several women who have accused him of misconduct.
The embattled comedian has pleaded not guilty to accusations that he drugged and sexually assaulted a woman in his Pennsylvania home more than a decade ago. More than 60 women have accused the man once known as "America's Dad" of sexual misconduct, but only one accuser – Andrea Constand – has brought a criminal case against Cosby. Many of the other women's accusations fall outside the statute of limitations.
Cosby, now 80, first went to trial last year, and the case ended in a mistrial after the jury failed to deliver a verdict. In that trial, the prosecution had hoped to call many of his other accusers to testify in order to show a pattern of behavior, but only one woman was permitted. In the retrial, Montgomery County Judge Steven O'Neill ruled that five additional women are able to testify.
Cosby and his lawyers have maintained his innocence throughout the process.
Here's a look at Dickinson and several other women, including Constand, who are appearing at Cosby's retrial.

Janice Dickinson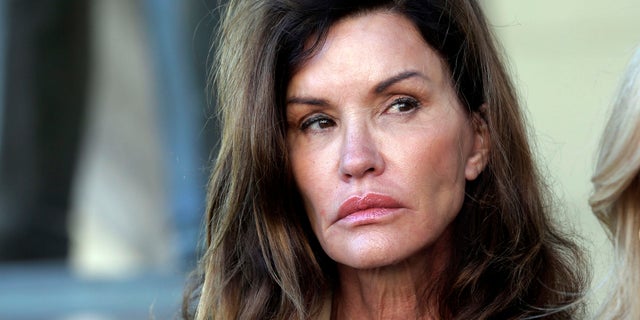 Model and reality television star Janice Dickinson testified that she was drugged and raped by Cosby in Lake Tahoe in 1982 when she was 27. She said she did not report the alleged assault at the time because she was worried about her career and retaliation from the comedian.
"I didn't consent to this. Here was 'America's Dad,' on top of me. A married man, father of five kids, on top of me," Dickinson said. "I was thinking how wrong it was. How very wrong it was."
The model told ET Cosby had reached out to her about meeting to discuss a potential job offer as well as her singing career. After dinner, Dickinson said Cosby gave her a glass of red wine and a pill to help with her stomach pains.
With her ET interview, Dickinson became one of the first women to go public with her allegations against Cosby.
She said her "unresolved issues" from the alleged assault have resulted in "a life of trying to hurt myself" because she was "afraid."
Cosby's lawyers questioned why her 2002 autobiography includes a different account about their encounter. Dickinson said Cosby and his lawyers had pressured her to tell a different version about the meeting, one that didn't include sex or rape. She said she agreed because she needed the money from the book.
Dickinson sued Cosby for defamation after he and his representatives said her accusations were untrue.
Janice Baker-Kinney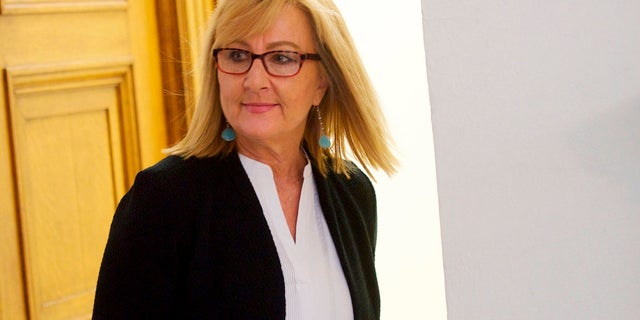 Janice Baker-Kinney alleges she was assaulted by Cosby when she was 24 years old at a home in Reno, Nevada, where she was invited to what she thought was a pizza party in 1982, according to a statement published by attorney Gloria Allred.
A bartender at the time, Baker-Kinney said it wasn't unusual for staffers at Harrah's to get to know performers when they were in town. But when Baker-Kinney arrived at the house with a friend in 1982, she said Cosby gave her two pills.
She recalled playing a game of backgammon with the comedian before passing out. When she awoke, she was in bed with Cosby – and both were naked, she alleged.
"All this time, and for many, many years, I felt this was my fault. I took the pills from him. I justified what he did by saying to myself that none of this would have happened if I had not accepted the pills from him," Baker-Kinney said.
She told jurors she still blames herself.
Cosby's defense has said she willingly took the drugs and even apologized to the comedian for passing out.
Chelan Lasha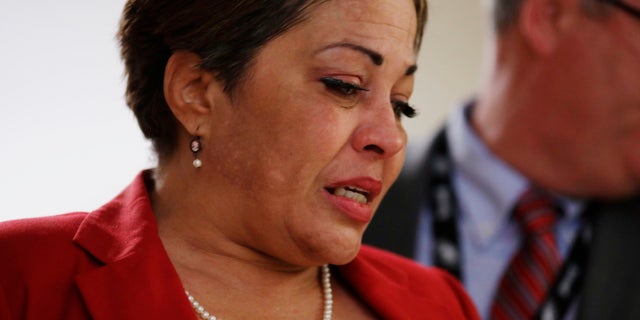 Model and aspiring actress Chelan Lasha said she met Cosby when she was 17 and working at the Las Vegas Hilton. She said Cosby invited her to his suite in 1986 because he had arranged a photo shoot for her.
When she met with Cosby, Lasha told jurors he gave her what she thought was an antihistamine to combat a cold. Instead, he gave her a drug with two shots of amaretto that left her unable to move or speak, she alleged.
Lasha claimed Cosby assaulted her after she was left incapacitated.
Asked what was going through her mind, Lasha testified, invoking Cosby's stage name on his former TV comedy show: "Dr. Huxtable wouldn't do this. Why are you doing this to me? You're supposed to help me be successful."
"You remember, don't you, Mr. Cosby?" she asked during her testimony.
In response, Cosby's defense pointed to a 2007 guilty plea of filing a false police report in Arizona. The defense said the conviction "bears on her varacity."
Lasha was one of the 35 women who appeared on the cover of New Yorker Magazine in 2015.
"I am no longer afraid. I feel more powerful than him," Lasha told the magazine.
Lise-Lotte Lublin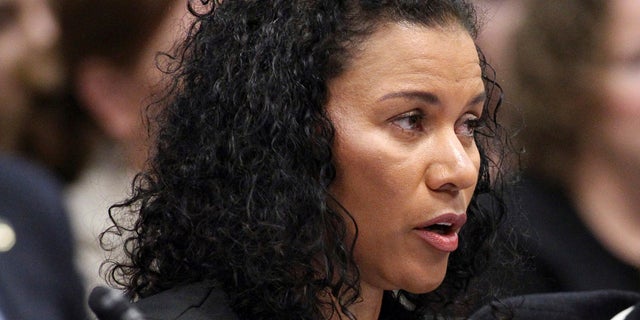 Lise-Lotte Lublin, then 23, had met with Cosby through her modeling agency before she was allegedly assaulted, she said in a 2015 statement. It was during a third meeting, when Cosby asked the aspiring actress to perform improvisations in front of him, that he insisted she take two drinks.
"I told him I did not drink, but he insisted, so I drank it. I trusted him because of who he was, and how well he was respected around the world," she said in her statement.
Shortly after the second drink, Lublin said she lost consciousness and was sexually assaulted. The alleged assault occurred in 1989.
Now a middle school teacher, Lublin told the Philadelphia Inquirer that she reported Cosby to police in Nevada in 2014 – after the statute of limitations expired.
Cosby's defense team said Lublin assumes she is a victim based on other media accounts but can only remember Cosby stroking her hair.
Heidi Thomas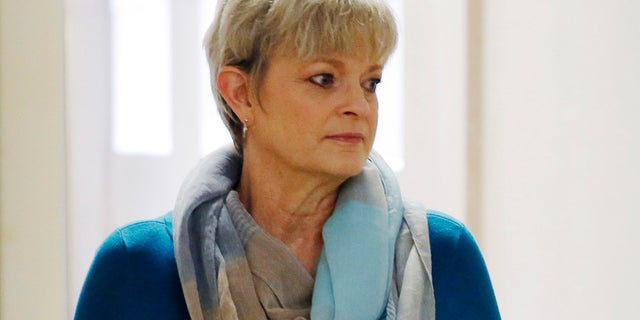 When Heidi Thomas was 24, she received an offer to attend a mentoring trip to Reno, Nevada to meet Cosby. During that trip in 1984, Thomas claimed Cosby drugged and sexually assaulted her, according to the Denver Post.
The aspiring actress saw a psychiatrist after the alleged assault, but it wasn't until years later that she told family members, including her husband and children. Thomas told the Denver Post she initially didn't want her story to be public in order to protect her parents but changed her mind after her mother said she already heard about the alleged incident.
Thomas was the first substantive witness to testify for the prosecution in the retrial.
Thomas was pressed by the defense on her willingness to help Constand in the case, and she admitted that she once sent Constand a Facebook message.
"I just wanted her to know that everything that was being said about her and about us, that there was somebody out there who knew she was telling the truth," Thomas said.
Andrea Constand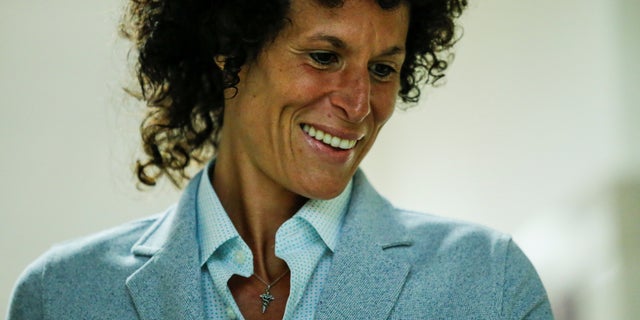 Cosby is in court for allegations that he gave pills to Andrea Constand, a former Temple University employee, before he sexually assaulted her.
Constand and Cosby met while she was director of operations for the women's basketball team at Temple, Cosby's Philadelphia alma mater. The pair "developed what [Constand] believed to be a sincere friendship," and Constand eventually looked to the older comedian as a mentor, according to court documents.
Constand alleged Cosby made sexual advances toward her multiple times, and she turned him down. But on one specific visit to his home in 2004, Cosby gave her "three blue pills" that blurred her vision and made her feel as though she was "in and out" [of consciousness], court documents state.
Cosby then engaged in sexual acts with Constand, while she couldn't move or speak, that she did not consent to, she claims.
The Associated Press contributed to this report.