'Big Bang Theory' Recap: How The Beach Boys brought TV's nerdiest couple back together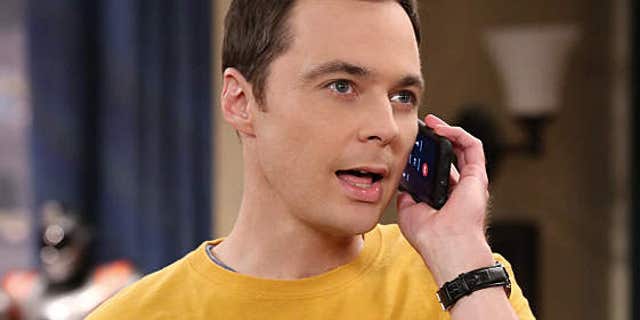 All it took was an annoying ear worm to bring prime time's nerdiest couple back together again.
On this week's episode of "The Big Bang Theory" Sheldon (Jim Parsons) is desperately trying to figure out the song that has been stuck inside his head.
He hums it. He plays it on the tuba. He even calls the Rock and Roll Hall of Fame for help decoding the title. But nothing seems to work.
Slowly, Sheldon seems to think he is losing his mind and begins making home videos for his "crazy, future self."
Meanwhile, Amy — who he shunned after their Thanksgiving outing to the aquarium — is looking for companionship and calls kinda-ex-boyfriend Dave (Stephen Merchant) hoping to give things another try.
Their last date ended poorly, as Dave began obsessively gushing about Sheldon. This time, Amy (Mayim Bialik) plans to have him over for dinner and some alone time at her apartment.
"You've never really been with a man," Bernadette (Melissa Rauch) tells her. "Are you sure you want to start with one that is six-foot-seven? It is like taking your drivers test in a bus!"
Over at Howard's (Simon Helberg) lab, Raj (Kunal Nayyar) reveals that he has set up a Facebook page for their band Footprints on The Moon and they now have their first official fan.
Naturally, they begin trolling him on Facebook and discover that Trent is a hip, young DJ with tattoos and a hot girlfriend. When their admirer checks in at the nearby coffee shop, Howard and Raj head over to meet him, but soon discover he is a nose picker!
Sheldon, meanwhile, is still totally consumed by the song — which he eventually figures out is "Darlin'" by The Beach Boys.
"It's about Amy," he tells Penny (Kaley Cuoco) and Leonard (Johnny Galecki). "It's about how she made my life better."
Sheldon races to Amy's apartment where she is just about to make out with Dave.
"You are my heart-worm, (but) the metaphorical kind," he tells her clumsily, recounting the song story.
Sheldon realizes he was wrong to let Amy go and asks if she would like to again be his girlfriend. She accepts and the couple share a passionate, yet slightly awkward kiss, which sets the stage for next week's mid-season finale, where producers have already revealed the two characters will finally consummate their relationship.
"The Big Bang Theory" airs Thursdays at 8:00 PM on CBS.